Counterterrorism competition blasted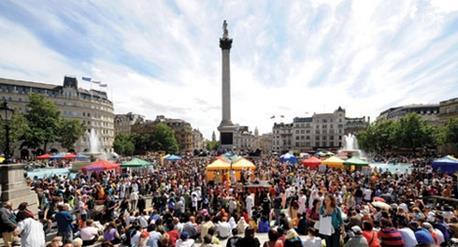 Gough asks students to boycott contest that 'propogates paranoia'
The organisers of a student competition to design out terrorism have been accused of contributing to a "culture of fear".
The Public Spaces, Safer Places: Designing in Counter Terrorism contest asks students to imagine a "likely attack scenario" in the form of a massive suicide bombing in a fictional public space with the same dimensions as London's Trafalgar Square.
The brief for the competition, organised by the Royal Society of Arts, with the RIBA, the Home Office and the National Counterterrorism Security Office, is to redesign this area after 500 civilians have been killed, with a further 1,500 injured.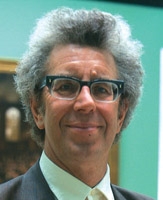 Piers Gough called for students to boycott the competition, describing it as the "propagation of paranoia".
"The government gets blamed [for not doing enough] if there is an attack," he said.
"They like to pass on the agony to us by curtailing our freedom. On no account should architects or students give succour to this.
"The percentage threat from terrorism is miniscule compared to others such as road accidents.
"Just when we have reached a consensus that traffic engineers' paranoia has ruined our streets and spaces with a plethora of guard rails, central reservations and insane quantities of signage… along comes terrorism paranoia to scare us into accepting more fortification of our cities."
Gough's criticism was backed by the heads of the architecture schools at Westminster University and Glasgow School of Art, and by Alastair Donald, urban designer and researcher at the Martin Centre for Architectural & Urban Studies at Cambridge.
[Government] likes to pass on the agony. On no account should architects give succour to this

Piers Gough
"This creates an atmosphere of complete authoritarianism," said Donald. "It can only have a negative effect both for designers, who find themselves subsumed by yet more regulations… and for society at large, which is increasingly forced to accommodate the culture of fear.
"Counterterrorism is being normalised as part of the design process. When you start forti- fying public space like this, you wave goodbye to a free and open society."
John Adam, professor of geography at University College London, also agreed the competition was misjudged.
"The brief asks, 'Can anything be done to mitigate against person-borne improvised explosive devices?'" he said.
"The answer from Baghdad is that, even with check points every few hundred metres, you can't defend against them.
"It has to be left to MI5 and MI6, trying to stop it further up stream."
But John-Paul Nunes, head of education projects at the RIBA, denied the competition could be seen as scaremongering.
"This competition is about promoting good design, not creating a bunker mentality," he said.
"It encourages students to think about a specific brief, in this case changes to buildings and spaces which people can happily live with, as well as allowing attractive cityscapes that are safe and secure to flourish."