Competition entries soar as scrabble for work intensifies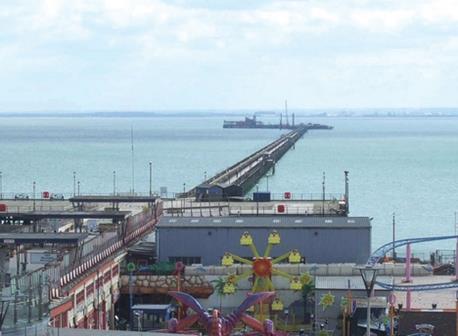 Competition entries are up 40%, but the recession is making it even harder for small firms to get a break. Ruth Bloomfield reports
A year ago the UK's most high-profile architects didn't need to compete for work, entering only a handful of prestigious competitions.
One credit crunch later and even they are being forced to compete for modestly budgeted work — with varying degrees of success.

New figures released to BD by the RIBA show a 40% year-on-year increase in the number of applications for its competitions, with staff expecting a flood of entries to the latest one — an ideas competition to redesign London Bridge.
The trend is bad news for small firms, which are struggling to make an impact against hordes of more experienced rivals including Stirling Prize winners.
The 150 entries for the contest to design a £50 million new building for the Glasgow School of Art earlier this year — including David Adjaye, Richard Rogers and Zaha Hadid — are just the tip of the iceberg, the RIBA figures suggest.
One of its most popular recent competitions saw 144 architects bidding for the chance to build an educational, conference and seed production complex at the National Wildflower Centre in Knowsley — a contest eventually won by Manchester-based heavyweight Ian Simpson Architects.
Meanwhile, the ongoing competition to design a new students' centre at the London School of Economics received a similarly impressive 138 expressions of interest.
Julian Hakes, of young practice Hakes Associates, has all but given up entering competitions "carpet bombed" by architects desperate for work.
"The last competition we entered was for a bridge, the budget was just over £1 million, and they had 170 entries," he says. "I can't believe that the judges would be able to look at all the boards in any detail, so you end up having to take a gamble with that first image in the hope it will grab their attention.
"The cost of entering a small RIBA competition is £5,000 or £6,000 at least, and the amount of waste is bordering on the obscene. I don't think anybody is benefiting."
Joe Morris, of Duggan Morris, says when his firm won a competition for the Mersey Observatory in March 2008 there were 90 entrants. Today he would expect twice as many, and faces a dilemma on whether to continue pitching for competition work at all.
"We did not bother to apply for the Glasgow School of Art because we thought it was going to be a pointless exercise," he said.
"We are at the moment undecided about what is the best route, as it is knackering working 24/7 to keep the business afloat. We have shifted away from entering open design competitions because of the level of work and commitment, and we are moving towards the pre-qualification questionnaire (PPQ) process. We must enter at least one every 10 days.
"It is utterly frustrating because it is all about turnover and experience not design ability — it is depressing and it is tough."
Even established practices are struggling. CZWG director Piers Gough admits he is entering "loads" of competitions in the hopes of widening his firm's breadth of work, so far without a single success.
"We are really novices at this," he says. "We used to be so busy we didn't need to go into competitions. We have to re-remember what it was like 40 years ago."
Gough sympathises with the plight of smaller firms and suggests clients are playing it safe by demanding experience, local knowledge and low fees.
"A lot of firms are being ruled out because of the scale of insurance, and because of experience. That is the Catch-22 of the whole ghastly business," he says.
"But we are finding it is hugely competitive and we are being beaten by local architects, and we have been beaten on fees countless times. We are also being beaten by people who are quite specialised. We are OK on housing, say, but it is hard to break into a new field."
John Prevc, the partner in charge of new business at Make, admits that 18 months ago the practice could expect to be regularly commissioned by private clients but now it has no choice but to throw its hat into the ring alongside other firms.
"Its not a scattergun approach because you have got to have a fighting chance," he says. "But our workload has certainly shifted, from direct commissions to more competitions. We have a decent profile, but it is very much commercial and residential, and at the moment the work is in the public sector."
Current RIBA and RIAI design competitions
London Bridge
Entrants are asked to imagine an inhabited version of the bridge to mark its 800th anniversary.
Deadline June 25.
Southend Pier
A competition to redesign the fire-damaged pier, with a budget of £5 million.
Deadline June 15.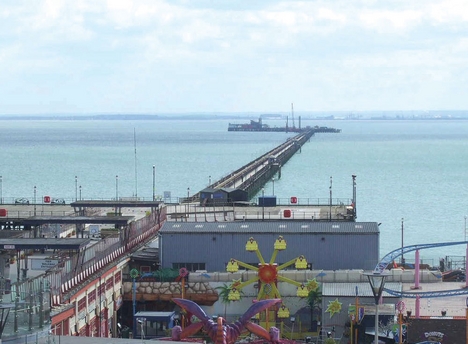 The competition to redesign Southend Pier has proven popular.
Bishop Edward King Chapel
A £1.2 million scheme to build a new chapel for Ripon College, Oxfordshire.  
Deadline June 11.
Wrap: Designing out Waste
An open ideas competition to identify how construction waste can be reduced.
Deadline June 30.
Dublin's Parlour
This RIAI design competition is for a new public space that can accommodate a varied programme of outdoor events.
Deadline July 3.
For more information www.bdonline.co.uk/competitions