City approves Foggo's can of ham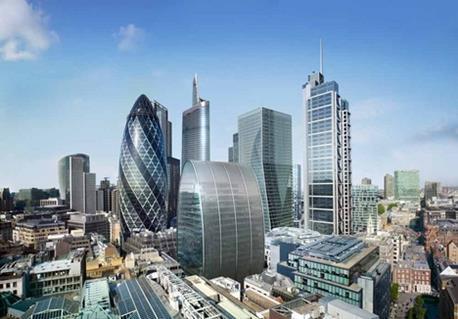 Foggo Associates' 90m-tall commercial building in the City of London has won planning approval, despite objections from Cabe and the City Heritage Society.
The building, nicknamed the "can of ham", will replace two existing buildings on St Mary Axe in the east of the city.
The 18-storey elliptical building includes 370sq m of retail space at basement and ground-floor level.
In its design review of the scheme, Cabe said that the building would create "an uncomfortable and unattractive form both at street level and on the city skyline".
Cabe also criticised the scheme for echoing the shape of the Gherkin, which occupies a site further along St Mary Axe.
But in a planning meeting on Tuesday morning, the City of London's planning officer Peter Wynne Rees strongly recommended the scheme be granted approval claiming Cabe's design panel had been swayed by personal taste.
"I think it's only someone of an architect's mindset who would say 'that's the Gherkin extruded'," he said.
Wynne Rees said he felt the City Heritage Society would oppose any tall building in the city, regardless of its merits.
But City Heritage Society chair Anne Thomas hit back saying: "We are not against all tall buildings, but this is just a lump and it doesn't enhance the street scene."