Marquis of Lansdowne 'too small' for Geffrye Museum's needs
David Chipperfield has revealed his reasons for demolishing a pub in east London to make way for the £18.9 million Geffrye Museum extension.
The design and access statement submitted by the practice to Hackney Council shows that the original masterplan and early concept designs called for the pub to be retained.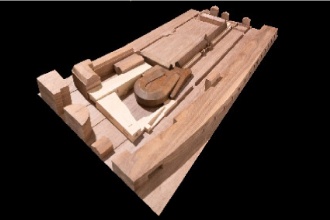 However, it said that the height of the pub floor made it difficult to achieve level access and that the Marquis of Lansdowne is "too small to meet any of the museum's needs".
"It is not large enough to provide a restaurant with space for 100 covers as required by the museum, it is unsuitable for collections display or storage, it is too small and not sturdy enough for the library," it said, before also ruling it out as an education space due to its size.
The statement also said that it wasn't the museum's intent to "make the pub into a museum piece".
The wider projects includes a new entrance and access ramp from Geffrye Street, a new elevated garden gallery running along the length of the rear of the main almshouse building and a new extension at the southern end of the site enclosing a new garden.
Plans for the museum extension have seen a backlash from the local community, including the Spitalfields Historic Buildings Trust which last week showed its plans for how the pub could look if it was renovated.