Chinese liken RMJM tower to pair of underpants
Critics turn on Gate to the East design
A new building by RMJM going up in Suzhou has been likened by Chinese media to a pair of giant underpants.
The 74-storey Gate to the East is due to be completed later this year and, according to RMJM's website, "has drawn inspiration from the historic and cultural references of the traditional famous Gardens of Suzhou and the curtain wall overlays the tower like the local Suzhou silk".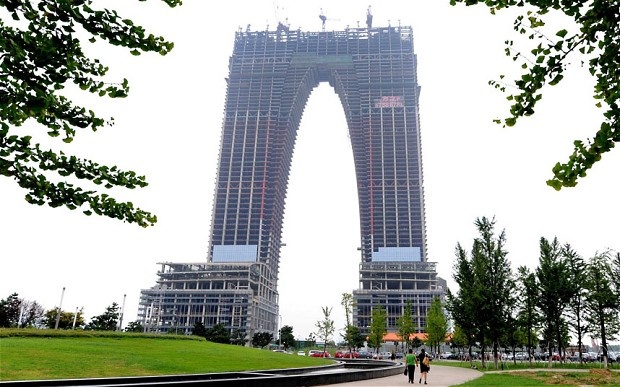 But after an initially positive reaction, the Daily Telegraph reported that the Chinese press has changed its tune.
The Shanghai Daily asked: 'Is it an arch or just plain pants?' while the state-run agency Xinhua wrote: 'New giant tower branded "pants"'.
And users of China's version of Twitter, Weibo, have also weighed in. "This should be called Pants of the East, not the Gate of the East," said one. Another blogger quoted by Xinhau asked: "Why does China look like the playground of foreign designers with laughable architecture ideas?"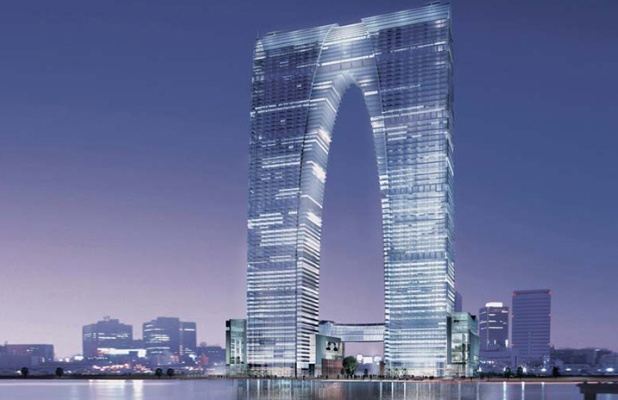 RMJM is not the first overseas architect to stir up a storm in China with Rem Koolhaas's newly completed Beijing headquarters for China Central Television being likened by some bloggers to a pair of "big shorts".
Once completed, the Gate to the East will run across 340,000sq m.