British architects make inroads in Iraq
Aecom, Assemblage and Pringle Brandon Perkins & Will chasing work
British architects are eyeing up a host of projects in Iraq, with a team featuring Aecom and Buro Happold understood to have been awarded the deal to build a new parliament building in Baghdad.
The $1 billion project has been on the blocks since last December when bidders were given a briefing in Baghdad.
Zaha Hadid Architects, which is already carrying out a scheme to build a new headquarters for the Central Bank of Iraq, was also in the running but BD understands that another British practice, Assemblage, has landed the deal as part of the Aecom team. It will oversee the design of a new parliament to be built at the disused Al Muthana airport in the middle of the city. This was due to be the location of a super mosque planned by former leader Saddam Hussein.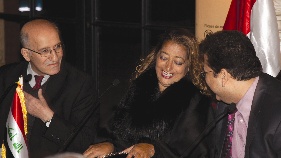 Source: Image: Luke Hayes
Other members of the Aecom bid include Iraqi firm Al-Khan and Canadian practice Adamson, which was the executive architect on Renzo Piano's Shard in London.
The name of the winner is shrouded in secrecy with bidders told to make no comment by Baghdad.
As well as the parliament building, the project will include accommodation for MPs as well as more government buildings along with a new hotel and public parks for the site next to the Tigris river.
Meanwhile, other British architects are eyeing up work in the country – but security concerns remain the single biggest issue with more than 450 people dying in bomb attacks since June, according to the Foreign Office website.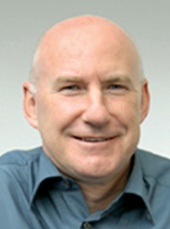 Former RIBA president Jack Pringle said his firm, Pringle Brandon Perkins & Will, is looking at masterplanning for housing work in Erbil, the capital of Iraqi Kurdistan – the only part of the country which the Foreign Office has said is not subject to travel restrictions.
Pringle added: "The biggest things will be security and whether we get paid." The company has linked up with Lebanese engineer Dar to look at the work. "You need to partner with a local firm for a whole number of reasons such as licensing, how procurement works, local culture issues, payment issues," he said. "Iraq has got its challenges but there will be a huge amount of opportunity there."
Iraq security concerns
Foreign Office advice for people wanting to travel to Iraq runs: "We advise against all but essential travel to the whole of Iraq, with the exception of the Kurdistan region." It adds that people should hire security if they intend travelling to areas covered by travel restrictions. " As a foreigner in Iraq, you are a high value target to terrorists, insurgents and criminals," the advice adds.