Biggest-ever building in City enrages Barbican residents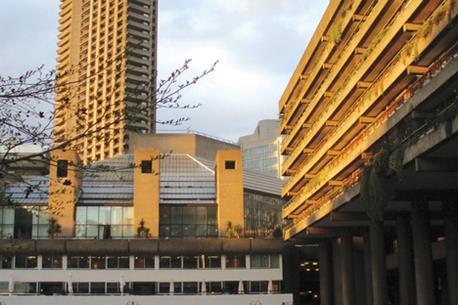 KPF's plans for the largest single building in the City of London have sparked fury among residents of the nearby Barbican.
Unveiling the 90,000sq m office development at a public meeting last week, KPF project architect Karl Sharro was heckled by residents protesting that the project would dwarf the Chamberlin Powell & Bon-designed estate and destroy many of its high walkways.
Barbican Association chairman David Graves said after the meeting that the scheme — set to be the European HQ of financial services giant JP Morgan —"does violence" to the original concept of the Barbican, which promoted the public realm and easy access to the City.
"Apart from overshadowing, light pollution and privacy issues, we're being walled in and cut off," he added.
Residents have since been backed by a host of architects, including former RIBA presidents Frank Duffy and George Ferguson, in the latest in a series of challenges to large-scale KPF schemes in central London.
Duffy, who is also a resident, claimed the design "impedes permeability", while Ferguson said the location was wrong. "Canary Wharf is there to take these bloody great buildings out of the City of London, much as La Défense does for Paris," he said. "But now the City is bribing big institutions to stay — with damaging results."
But Sharro insisted the scheme achieved the "perfect balance" between public and private concerns. "It's part of a larger urban context and you have to agree that is one of the most economically active areas in the world," he said.
"In a democracy I would expect there to be a balance between economic interests of the City and the needs of residents."
The row is the third recent KPF project to spark controversy following the public inquiry over its office scheme at Smithfield Market and the downsizing of its proposals for the £2 billion Victoria Transport Interchange.
The JP Morgan scheme, for developer Hammerson, is formed of two merged 11- and 22-storey blocks and would house 10,000 staff. It is proposed for the southern edge of the Barbican on a site occupied by 1960s St Alphage House, and is expected to be submitted for planning next month.
The proposal follows a row over the demolition and replacement of Milton Court in the Barbican with a 38-storey residential tower by David Walker Architects, now under way.
Battle at the Barbican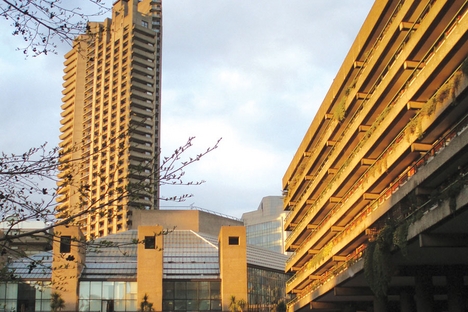 Residents of the Barbican complex (above) claim plans for an office scheme nearby by KPF Architects (below) will damage the accessibility of the estate and overshadow it.