Battersea Power Station upgraded to grade II*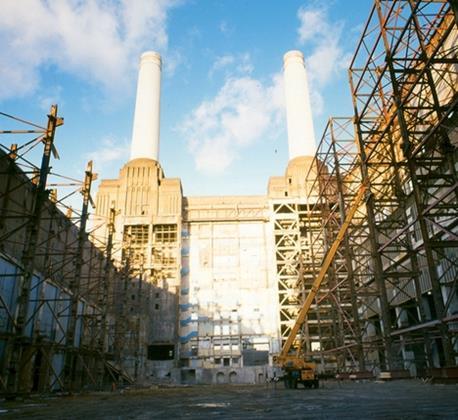 Revised listing status will open the door to English Heritage repair grants
Architecture minister Margaret Hodge has upgraded Battersea Power Station's listed status in a move that could speed up the regeneration of the derelict London landmark.
The culture minister said she was acting on the advice of English Heritage to award the building grade II* status, placing the power station among the country's top 6% of listed structures.
Current owner Real Estate Opportunities (REO) has appointed New York-based Rafael Viñoly to masterplan a mixed-use scheme for the site. The architect is expected to submit new proposals early next year.
The power station's upgraded status means it will be eligible for English Heritage grants for repair works, unlike grade II buildings.
Hodge said: "It is an exceptional building… English Heritage has been very careful in its advice, they have taken full account of the interior losses and have weighed this properly against the remaining merits of the building. For this reason, I am satisfied with the recommendation of an upgrade to grade II*."
Heritage groups praised the announcement, which Simon Thurley, chief executive of English Heritage, described as "exceptionally good news".
He said: "This much deserved upgrading can only put extra emphasis on the importance of the regeneration process and help to speed it along."
Catherine Croft of the Twentieth Century Society, which along with Save and the World Monument Fund, had pressed for the status upgrade, said she was "delighted", adding that the society would be willing to accept an ambitious redevelopment.
"We're not looking for a pious approach," she said. "We'd back a design that was bold and imaginative. It's a robust enough structure to take an interventionist scheme."
Ray Horney, chairman of REO, which bought the site in December last year for £400 million, told BD the decision would be unlikely to make a real difference to the company's plans.
"We intend to preserve the building as it is anyway," he said.
Wandsworth Borough Council, the local authority that handles planning applications for the structure, said that its priority was getting the building and its surrounding land back into use.
Saga of Gilbert Scott's landmark
1929-39 Giles Gilbert Scott's design is built
1953-55 A second, mirror-image station B is built alongside the original A
1975 Station A is shut down
1980 Grade II heritage status conferred
1983 Station B shut down
1984 Alton Towers owner wins competition to redevelop site as indoor theme park
1986 Planning approval given for theme park
1989 Theme park idea axed
1996 Parkview International acquires freehold
2003 Parkview unveils mixed-use proposals
2005 Wandsworth Council approves plans to demolish and rebuild now unsafe chimneys
2006 REO buys the site for £400 million
2007 Rafael Viñoly appointed masterplanner for new mixed-use development