UCL students scoop all three medals at RIBA student awards ceremony
Students from the Bartlett School of Architecture have triumphed in all three categories at the 2013 RIBA President's Medals awards.
The winners of the awards, which recognise excellence in the study of architecture, were announced at an event held at the RIBA headquarters in London.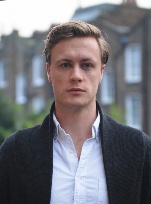 Ben Hayes received the Silver Medal for the best design project at Part 2 for Kizhi Island, a proposed museum landscape of 250 wooden Orthodox churches in North Russia.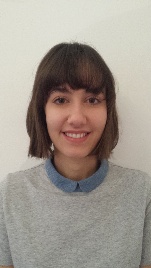 Ness Lafoy was awarded the Bronze Medal for the best Part 1 design project for Helsinki Archipelago Town Hall, a hub for the residents of 455 islands surrounding the capital of Finland.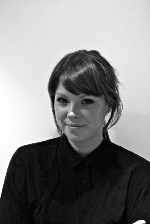 Tamsin Hanke received the Dissertation Medal for her work 'Magnitogorsk: Utopian vision of spatial socialism which examined the development of socialist ideology in the Russian city by Joseph Stalin between 1930 and 1953'.
RIBA president Stephen Hodder said all three Bartlett students "overcame intense competition from the best students of architecture around the world and truly shone with their innovative, challenging and thought-provoking projects".
Marcos Cruz, director of the Bartlett School of Architecture, said: "This is an unprecedented achievement. It's due to the extraordinary talent and dedication of our students and staff. It is also a reflection of the school's commitment to keeping our staff and students at the forefront of innovation, ideas, and excellence in architecture. All of us at the Bartlett School of Architecture are very proud." 
Other student awards presented were:
Silver Medal High Commendation:
Amy Perkins from London Metropolitan University for 'Outer City Settlement: Reassessing the suburban situation of Hampstead Garden Suburb'
Silver Medal Commendation:
Vladislav Velkov from the University of Architecture, Civil Engineering and Geodesy (Bulgaria) for 'Evolution of a building. The unexplored potential of a sugar factory in Sofia'
Bronze Medal High Commendation:
Pierre Blanc from London Metropolitan University for 'Gubbio Lido: Recovering open space within the walled city'
Bronze Medal Commendations:
Thomas Bush from De Montfort University for 'Myocardial Augmentation Facility, Orvieto, Italy'
Minghui Ke from Kingston University for 'UNESCO World Heritage: A contemporary art museum for Santa Chiara in Pisa, Italy
Dissertation Medal Commendations:
Leah Hogan from University College Dublin for 'The Kahn Legacy: The primacy of the idea'
Shapur Keshvari from Kingston University for 'Rethinking the Tholos in the Athenian Agora'
Srisaravanan Subramaniam from the National University of Singapore for 'Seva & the Shrine: Transcending the boundaries of the Hindu temple in Singapore'
Serjeant Awards for Excellence in Drawing
Part 1: Razna Begum from the University of Greenwich for 'Grunewald's Athenaeum'
Part 2: Kirsty Badenoch from Aarhus School of Architecture (Denmark) for 'New Lohachara: A dialogue between man and the [super]natural'
The UK office of Skidmore, Owings & Merrill also awarded the SOM Foundation UK Fellowships selected from this year's entries for the RIBA President's Medals.
SOM Foundation Fellowship Part 1: Pierre Blanc from London Metropolitan University for 'Gubbio Lido: Recovering open space within the walled city'
SOM Foundation Fellowship Part 2: Ben Hayes from the Bartlett School of Architecture (UCL) for 'Kizhi Island'
SOM Foundation Commendation: Amy Perkins from London Metropolitan University for 'Outer City Settlement: Reassessing the suburban situation of Hampstead Garden Suburb'