Atkins plans Qatar office number two
Firm's expansion is latest indicator of emirate's booming architectural industry
Atkins is to open a second office in Qatar after winning a series of infrastructure commissions.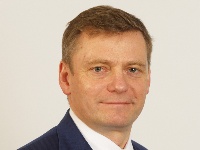 Source: Charlie Hopkinson
The consultancy's expansion is the latest indicator of the booming architecture industry in the emirate, which has recently emerged as the destination of choice for international architecture firms. This year, Qatar is expected to tender for £13.6 billion of construction contracts.
Atkins has maintained a presence in Qatar since opening its first office there in 2002 but has experienced rapid growth in the last 12 months on the back of the emirate's National Vision 2030 project, a 20-year development drive. Atkins now employs more than 300 staff in the country.
Chief executive Uwe Krueger indicated that the firm would continue its recruitment drive.
"We're committed to assembling top-quality teams to support our clients here in Qatar, and our new office is a very visible and important part of this commitment," he said. 
Regional chief executive Richard Barrett added: "For our engineers, architects and planners, there is no more exciting place to be in the world right now." 
The company is working on a contract to deliver roads and drainage infrastructure in Doha on behalf of Ashghal. In January, the Ministry of Municipality and Urban Planning appointed Atkins to provide the planning and integration resource for a Central Planning Office, which is responsible for co-ordinating the road, rail, metro and other key programmes being developed as part of the National Vision project.
We're assembling top-quality teams to support our clients in Qatar

Uwe Krueger
Qatar has announced its intention to become "an advanced country by 2030, capable of sustaining its own development and providing for a high standard of living for all of its people for generations to come".
Atkins' first project in Qatar was a contract to provide design and supervision services for the Dukhan-Doha Highway in 2002. The firm has worked on several major projects in the Middle East including the Burj Al Arab, Dubai Metro and the Bahrain World Trade Center.