Jane Hall will travel to Brazil for a six week research trip
A founding member of architecture collective Assemble has been selected as the inaugural recipient of the British Council's Lina Bo Bardi Fellowship.
Jane Hall will travel to Brazil in November for a six week research trip to explore the work of Brazilian architect Lina Bo Bardi.
Hall, who is currently working as an architectural assistant at Studio Weave, will research how society, culture and the notion of 'Brazilianess' affect architectural practice in Brazil today.
Hall said the fellowship "offers a unique opportunity to look at these themes in relation to Lina Bo Bardi's radical ideas on education and the potential role of the architect in a more collaborative industry".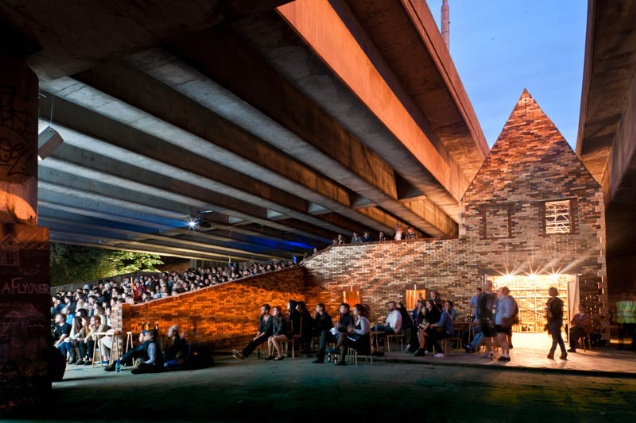 Source: Lewis Jones
Vicky Richardson, director of architecture, design, fashion at the British Council, said: "We were inspired by Jane Hall's proposal to research the wider impact of Lina Bo Bardi's work on the practice of architecture in Brazil. Although she is strongly motivated by a personal passion for Bo Bardi's architecture, her proposal had a generosity of spirit that we think will spark a wider discussion and exchange of ideas between the UK and Brazil".
This year's fellowship follows the exhibition Lina Bo Bardi Together, which was held in a temporary space designed by Assemble at the British Council Gallery last autumn.
It is part of the British Council's Transform programme - a series of arts exchanges between the UK and Brazil in the run up to the 2016 Rio Olympic Games.