Architects welcome relaxation of use classes
Say further changes to planning system are needed
Architects have given a broad welcome to government plans to relax rules on turning office buildings into residential.
The news is widely expected to have been announced this week by planning minister Nick Boles and will mean architects will be able to carry out work without having to get planning.
Ministers consulted on the plans in 2011 and the move was supported by a number of ex-RIBA presidents, led by Marco Goldschmied, as well as other architects and developers including Roger Zogolovitch.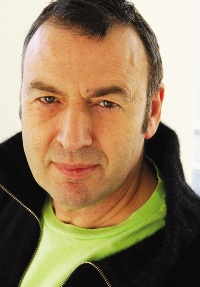 Goldschmied said: "This is wonderful news for architects and for the housing market."
But he said the news should lead to further changes in the planning system. "What would be marvellous is if this was the first step to abolishing the rigidity of use classes so we can build long-life buildings that can change uses over a hundred years."
And AHMM associate director Philip Turner added: "We should ensure all new developments are as generous and flexible as possible. Planners, architects and clients need to collaborate to agree loose-fit briefs and reduce the constant turnover of buildings."
The City of London objected to the move and is expected to be exempt from the new rules. Its chief planning officer, Peter Rees, told BD: "Blocks of 'resident-lite' apartments are replacing the employment space of the capital and it is good to know the City will retain the planning tools necessary to stem this danger." The RIBA also opposed the move but declined to comment.
Under the proposals, planning permission will not be needed for changes of use from classes B1, B2 and B8 (business, general industrial and storage) to class C3 (residential).