Architects demand return of fee scales
BD survey says practices want scales back as 'zero fees' client re-considers
Two-thirds of architects polled in a BD survey say the RIBA should bring back fee scales.
The findings come as the housing association at the centre of the 'zero fees' storm, Sanctuary, has admitted that it might be prepared to rethink its stance.
The furore has renewed calls for fee scales to be re-introduced but RIBA executive director of professional services Richard Brindley said: "They're not the right answer. Clients see indicative fee scales as a cost to be negotiated down."
According to the survey, only 21% of architects achieve fee levels of above 5% while 55% are paid fee levels of 4% or less. And 63% said fee scales should be brought back but 22% said they would make no difference.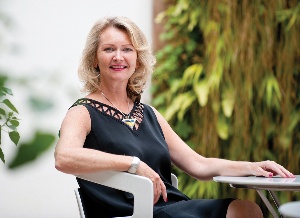 Source: Ed Tyler
BD's survey, completed by more than 500 practices, also found that nearly 20% of firms had or would consider making a zero fee bid – despite calls from RIBA president Angela Brady to boycott clients asking practices to waive fees.
Architects willing to work for nothing were immediately branded as "idiots" by the head of RIBA think tank Building Futures, Dickon Robinson.
Brady this week told Ian McDermott, the chief operating officer of Sanctuary, her call for a boycott of the firm would remain until it drops its zero fees demands.
"Better conditions must be drawn up and we are willing to help them," she said. "I think they thought it would go unquestioned." Brady added that Sanctuary has promised to look at alternative criteria for getting on its framework which currently includes firms agreeing to waive fees for schemes failing to win planning.
In a separate statement, Sanctuary's development director Stephen Oxley, who wrote the original 'zero fees' letter, told BD it "will consider suggestions for amendments to ensure the new framework is as equitable as possible for all our partners. We have every intention of taking on board concerns raised."
Already architects who had expressed interest in the work – before being told about the zero fees – have told Sanctuary to look elsewhere.
In a letter sent to Sanctuary chairman, Nick Baldwin, the director of Plymouth firm Mitchell Architects, Adrian Mitchell, wrote: "I am astounded at your proposal. By procuring your supply chain in this manner you will inevitably cause some practices to collapse."
And Hari Phillips, the director Bell Phillips, which is already working with Sanctuary on other schemes, said: "The terms of appointment are completely unacceptable to us and as result we've withdrawn our interest. I'd like to think the profession would stand as one and refuse to work on this basis."
Sanctuary confirmed its deadline for firms wanting a place on the framework had been extended to the end of this week.
The results in full