Architect blames prejudice as mosque fails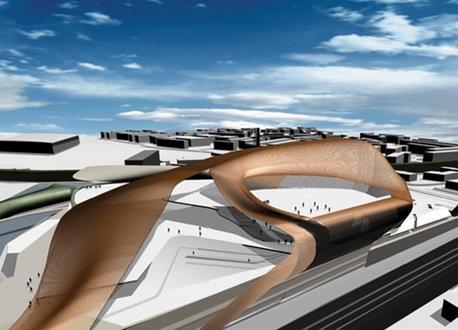 The architect who drew up plans for a huge mosque next to the Olympic Park in east London has said the scheme fell through because of Islamophobia
Ali Mangera, co-founder of emerging Anglo-Spanish practice Mangera Yvars, also criticised religious group Tablighi Jamaat, which was due to use the planned 12,000-seat mosque, for failing to engage in the planning process.
Tablighi Jamaat controversially dropped Mangera Yvars as architect in 2007, replacing it with Allies & Morrison.
Mangera said he was "disappointed" for Allies & Morrison, and blamed anti-Muslim sentiment for the collapse of his scheme. "A lot of the people who are opposing the scheme have questionable motives," he said. "There's Islamophobia."
Newham Council wrote to Tablighi Jamaat last week after it failed to meet a deadline to submit a masterplan for the 7.3ha site.
Mangera, a Muslim himself, said the group should have also appointed a project manager to handle relations with the council and opponents. "I'm not surprised by what's happened," he added. "There was no one to manage the project. A sensitive and complex site requires quite a sophisticated approach.
"Tablighi Jamaat need to be a lot better organised. They need someone sophisticated to appreciate the design process and engage with the council and opponents."
This week the council told the group, whose temporary planning permission to operate a much smaller mosque expired three years ago, that it has to stop using the mosque or face potential eviction and compulsory purchase proceedings.
A Newham Council spokesman denied it had been influenced by Islamophobia and said Tablighi Jamaat could submit a new planning application if it wished.
Neither Tablighi Jamaat nor Allies & Morrison was available to comment.