Arb says BD cannot call Piano an 'architect'
Body says Italian designer of London's Shard and other foreign architects are 'not entitled to be described as such'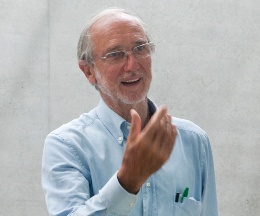 The Architects Registration Board this week asked that Renzo Piano and Daniel Libeskind must no longer be referred to as architects.
In an email sent to BD, Arb cited three articles published on bdonline, including one referring to Piano as architect of the Shard and another about a new project by Libeskind in Hong Kong.
The email said: "All three articles make reference to either Mr Renzo Piano or Mr Daniel Libskind [sic] as 'architects', however, as they are not registered with the Arb they are not entitled to be described as such.
"In the light of BD's readership I would ask that you avoid referring to Mr Piano and Mr Libskind as 'architect's [sic] in any future publications."

Simon Howard, Arb's professional standards manager, said the matter had been brought to the body's attention by a UK architect, prompting it to take action.
"He [Piano] has not committed an offence because he hasn't referred to himself as an architect. He certainly couldn't use that word to describe himself here," Howard told BD.
He added that it was "OK to call Piano an Italian architect" and that the Arb is asking "BD to be careful with the use of the word".
BD editor in chief Amanda Baillieu responded: "We note Arb's request but we won't be complying with it. As far as BD is concerned Renzo Piano is an architect and that is how we will continue to refer to him."