The changing face of Canary Wharf
Canary Wharf is changing, as it targets smaller technology sector firms alongside the financial giants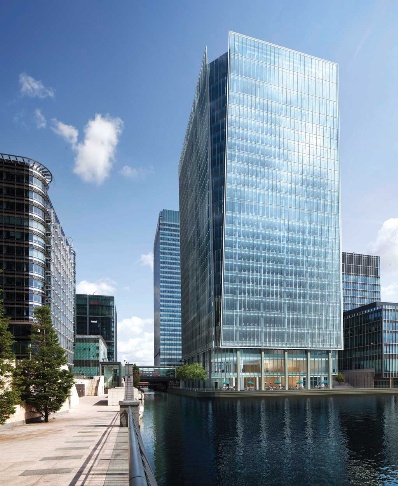 Canary Wharf Group says it is about to appoint several practices that will surprise the architectural world. According to the developer, these are anything but the usual suspects that specialise in large floorplate offices. But then Canary Wharf's Docklands estate is changing, and the next phase of development will be of a very different nature to what's gone before. Some floorplates will be as small as 650sq m as the developer targets different sectors, particularly technology, in addition to its traditional financial services clients.
"Twenty years ago lots of our clients were in the financial services sector and the demand was for technologically sophisticated buildings with big floorplates, so we built that space for them. Now the market is changing, demand is coming from other business sectors and we're looking at a mixture of options to meet this new demand," says John Garwood, group company secretary of Canary Wharf, adding that it still expects to attract further financial sector tenants.
This is a pivotal time for the Canary Wharf Group, which has recently given the green light to the last piece of its original Skidmore, Owings & Merrill masterplan, 25 Churchill Place. Designed by Kohn Pedersen Fox Associates, the 20-storey office tower at Churchill Place will be the new headquarters of the European Medicines Agency and is due to be completed in 2014, five years after the last new office building on the estate.
Canary Wharf Group is now shaping the next 864,000sq m phase of its expansion, reassessing other development sites in the light of changing market conditions and moving forward on the planning of its 8.1ha Wood Wharf site, masterplanned by Terry Farrell & Partners to the east of Canary Wharf.
The desire to attract different types of firms is informing the nature of new developments
At its Heron Quays West site, Canary Wharf has permission for 124,000sq m of offices but is now considering mixed development options, including some residential. Nearby, the 1 Park Place site had a permission for 84,000sq m of offices when Canary Wharf acquired it, but the group is now looking at developing a 60,000sq m building instead. And at the Newfoundland site to the west of the estate there is the prospect of Canary Wharf's first purely residential development.
There will still be purely office developments where appropriate — such as at the North Quay site to the north of the new Crossrail station, which has permission for 222,000sq m of accommodation — but there is a definite emphasis on a greater mix of uses, says Garwood.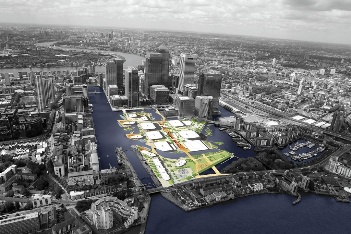 Canary Wharf will be increasingly building for a different kind of business and is especially interested in targeting technology sector companies. The first phase of this strategy will be launched next month when Canary Wharf Group opens Level39, a 2,700sq m accelerator space for financial technology (fintech) companies on the 39th floor of One Canada Place. Designed by Gensler, this will include "sandboxes" for testing financial technology products, an events space and club lounge, as well as office space for technology businesses. It is intended as a place where Canary Wharf's financial services companies can meet and collaborate with fintech experts.
"We hope they will grow to become very successful companies in their sector. Ultimately they could become possible inhabitants of places like Wood Wharf," says Level39 head Eric Van Der Kleij, who was appointed earlier this year to drive the technology initiative. "They might start up in Old Street but grow up in Canary Wharf," he says.
Wood Wharf will be more dynamic compared to the traditional estate
A later phase of this initiative will focus on the retail technology sector and retail will become more prominent at the Wharf as the developer expands its retail offer with four floors totalling 9,300sq m of speculative retail above the new Foster & Partners-designed Crossrail station, plus a 4,000sq m extension to the Jubilee Place mall.
The desire to attract different types of companies is informing the nature of new developments, such as Wood Wharf, which is one-third of the size of the existing Canary Wharf estate and has consent for 437,000sq m of development including large floorplate offices.
"That is extant but we felt that with the changes in the financial world and changes in residential values, there's an opportunity to create a better mix between residential and offices," says Wood Wharf project director Robert Maguire.
A new planning application will be submitted in the spring for approximately 3,500 residential units, 186,000sq m of offices and 23,500sq m of retail.
According to Maguire, it won't feel so corporate and will be a looser fit and more dynamic compared to the traditional Canary Wharf estate.
"Wood Wharf is much more about creative, media and technology companies and they have a different sensibility," he says. "We will effectively create a new high street with retail on the street and a series of neighbourhoods each with its own character."
"[Financial technology firms] might start up in Old Street but grow up in Canary Wharf"

Eric Van Der Kleij
This means building units, some speculative, of 5,500-6,500sq m upwards in size and with floorplates between 650sq m and 1,800sq m to attract companies at different stages in their growth.
According to Farrell partner Mike Stowell, Wood Wharf will have a much finer grain to what has gone before and will be a "significant change" of character to the more corporate development of the original masterplan.
Consultation is ongoing, but key principles include a mixed-use high street running east-west and bisected by a new canal from South Dock to Blackwall Basin to form four distinct areas. Schools, cultural facilities and parks are also planned, with an overall emphasis on engaging more with the waterside and the rest of the Isle of Dogs.
Several architects will be appointed soon for phase one, which is due to start on site in 2014. The whole of Wood Wharf, which epitomises this new chapter in Canary Wharf's development, is expected to take 12 years to reach completion.