Review of the year: From Olympic Park to Cutty Sark
The Games, the Gulf, financial shenanigans and the demise of big-name firms mean it's been a busy year for news
January
The year kicks off with the demise of YRM. The ailing 67-year-old practice is snapped up by RMJM in a pre-package agreement that results in 20 job losses and a number of staff with unpaid wages.
On a happier note, Abu Dhabi announces a spending bonanza that saw jobs for a number of UK firms. Back in London, plans are unveiled for John Pawson's new Design Museum interior in the former Commonwealth Institute.
Zaha Hadid is shortlisted for Iraq's new parliament building.
Twenty-eight per cent of unemployed architects are women, says the latest jobless figures.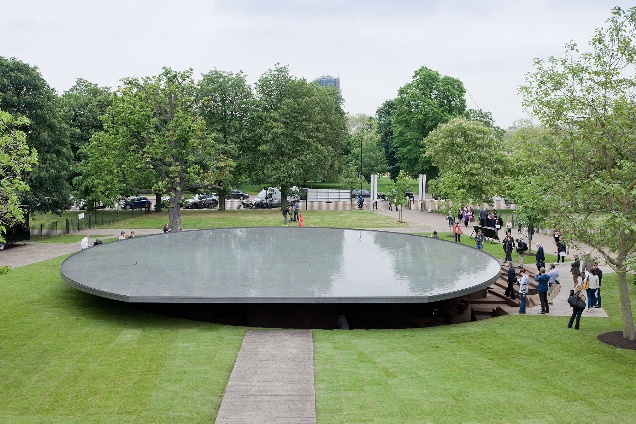 Source: © Iwan Baan
February
Dixon Jones's revamp of Exhibition Road completes and Herzog & de Meuron and Ai Weiwei are named as the designers of the 2012 Serpentine Pavilion. Jeremy Till is named head of Central St Martins.
March
Chinese architect Wang Shu, head of Amateur Architecture Studio, is named as the recipient of the 2012 Pritzker Prize.
Future Systems' final project, the Enzo Ferrari Museum, opens in Modena.
At Mipim, Design Council Cabe unveils its strategy to survive as a self-funded body, selling design review to clients and local authorities, as well as abroad.
Back home Tower Hamlets Council sounds the final death knell for the Smithsons' Robin Hood Gardens when it approves its demolition, paving the way for a new high-density scheme.
On the subject of planning, the government releases the long-awaited National Planning Policy Framework. Liverpool City Council approves the controversial Liverpool Waters scheme.
Hopkins Architects completes the Long House in Norfolk — the practice's first domestic building since 1976.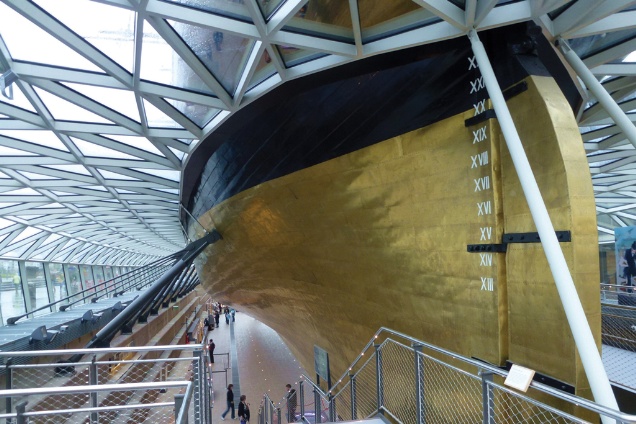 April
April sees London's mayoral hustings, leaving the profession divided in support for Boris Johnson and Ken Livingstone. Terry Farrell, an adviser to Johnson, warns of a return to Red Ken's "introverted and secretive" style of leadership.
Woes continue for RMJM when its star architect, design principal Tony Kettle, quits the firm after 23 years to set up his own practice. Joining him is managing principal Colin Bone and a week later finance director John Douglas also quits.
The Cutty Sark reopens after a £50 million restoration by Grimshaw Architects.
The RIBA publishes its long-awaited report on procurement and calls for more competitions.
May
Court papers show that the Architectural Association has racked up potential losses of £5.5 million after becoming victim to a scam involving overpriced office equipment.
Stephen Hodder is voted in as RIBA president, after emerging as the only candidate for the job. Former RIBA president George Ferguson announces that he is standing as an independent candidate to be mayor of Bristol.
Tesco says its architecture has been unfairly criticised.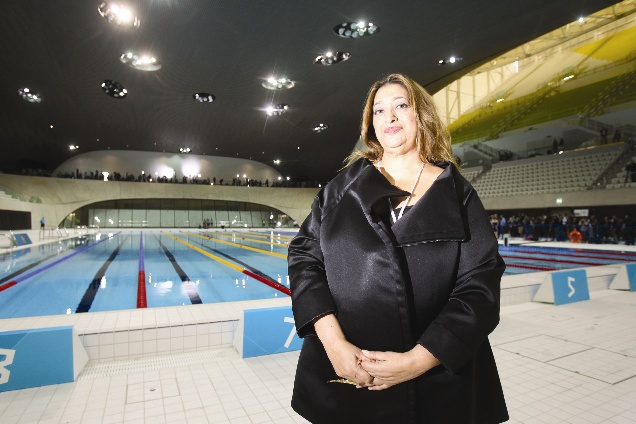 June
June kicks off with the Queen's jubilee but a royal patronage debate organised by the RIBA is cancelled following a lack of interest from the profession.
Pringle Brandon announces a merger with major US design firm Perkins & Will. Zaha Hadid becomes a dame but things go from bad to worse for RMJM chief Peter Morrison, who sends an email saying he wants seven staff in Dubai, including five architects, "systematically removed" from the firm after he is forced to pay their missing wages.
The RIBA hands out 59 RIBA Awards and warns firms they will be stripped of accreditation if found to be making students work for free.
Battersea Power Station is rescued (again) by a Malaysian consortium, which adopts Rafael Viñoly's masterplan for the site. The Bomber Command Memorial splits opinion — most architects are against it.
Herzog & de Meuron and Ai Weiwei's Serpentine Pavilion opens.
Quotes of the year
Angela Brady,
RIBA president
"You would be a mad business person to take on board that kind of agree-ment. They're trying to take advantage of firms in the downturn."
Will Self
"If you are an architect and involved in this obscenity [the Olympics] then you should go home and consider retraining as a dentist…"
Stephen Hodder,
incoming RIBA president
"We are a polarised country because the activity levels I see in London are not being repeated elsewhere in the country. It's a two-speed country and the regional cities are still fragile."
David Chipperfield
"We are not very agile in this country at talking about architecture and what it should look like."
Terence Conran
"It just needs a push from the government to make this new collaboration of entrepreneurs, designers and engineers to start another industrial revolution."
Nick Boules,
planning minister,
on "pig ugly" housing
"Land is expensive but to some extent [developers] are just lazy. They didn't talk to local people or get involved enough."
July
London Pleasure Gardens, on the Olympic fringe, is branded a "nightmare" by architects working on it.
Novelist Will Self takes the upcoming Olympics to have a pop at architects like Rem Koolhaas and Richard Rogers, who he says ignore ethics in pursuit of their careers.
Cabe pushes ahead with its self-financing plans and announces a 247-strong panel of built environment experts who will be on hand to carry out paid-for design reviews.
The Stirling Prize receives a blow when it emerges the BBC has abandoned plans to show the ceremony on TV.
A RIBA survey says architects are earning an average of £41,000 a year.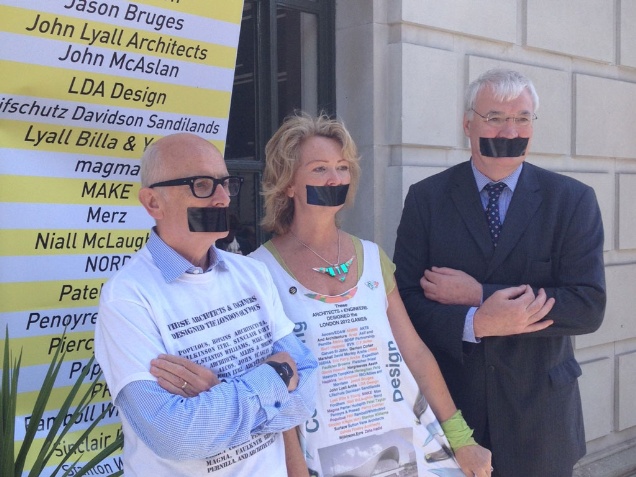 August
While the country basks in the glow of Team GB's sporting glory, RIBA president Angela Brady and Peter Murray campaign on behalf of Olympic architects, which are the subject of an extensive marketing ban imposed by the International Olympic Committee.
David Chipperfield's Venice Architecture Biennale opens on the bank holiday weekend.
A design competition for a café in Chelsea attracts 300 entries.
September
Architecture minister John Penrose steps down from office. Mark Prisk, a chartered surveyor, replaces Grant Shapps as housing minister.
New architecture minister Ed Vaizey promises to put architecture at the centre of a "construction renaissance", acknowledging that "architecture is not an afterthought or a luxury, but integral to any building process".
DEGW disappears in a rebranding exercise by new owner Aecom.
Finally, the architect's favourite architect, Peter Zumthor, was named the winner of the 2013 RIBA Gold Medal.
Eight hundred and forty-five architects are claiming jobseeker's allowance.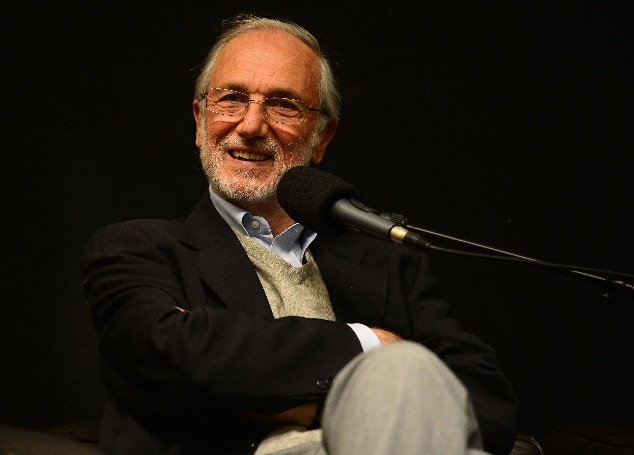 Source: Mark Allan
October
Arb sparks controversy when it tells BD that Renzo Piano and Daniel Libeskind cannot not be referred to as "architects", as they are not on its register.
The government's baseline school designs are labelled "flat pack schools" by the RIBA, which says they will see little input from architects.
Stanton Williams is the surprise winner of the 2012 Stirling Prize, for its Sainsbury Laboratory in Cambridge, at a ceremony in Manchester.
Grimshaw's restoration of the Cutty Sark wins the Carbuncle Cup.
October also sees a flurry of ideas on airport projects from architects. Following in the footsteps of Foster & Partners' plans for a new hub on the Isle of Grain, Make proposes a four-runway future for Stansted Airport, while Weston Williamson draws up similar plans for Luton. Gensler enters the fray and proposes its designs for a Thames Estuary airport.
Feilden Clegg Bradley wins one of the year's most coveted competitions — to oversee the revamp of the Southbank Centre.
Seven hundred more RIBA members are eligible for the "hardship" rate. David Chipperfield is revealed as paying himself £520,000 in 2011.
November
The government announces a review of building standards including the Code for Sustainable Homes and Lifetime Homes. UCL's plans for a £1 billion campus on the site of the Carpenters Estate in east London proves controversial with Bartlett tutors.
Housing association Sanctuary demands practices waive fees if planning permission for schemes is not granted. RIBA president Angela Brady calls for a boycott.
OMA's Maggie's Centre in Gartnavel wins the 2012 Doolan Prize. George Ferguson succeeds in his bid to become mayor of Bristol.
Sixty-three per cent of architects want the return of fee scales, says a BD poll.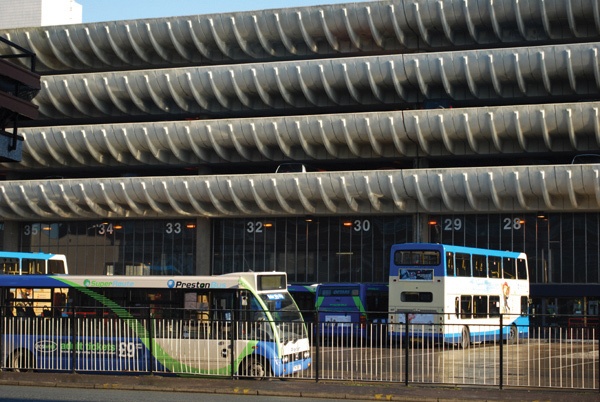 December
Design Council Cabe makes headlines when it emerges director Nahid Majid has been formally dismissed from her role. Majid, who has spent just 10 months in the post, says the move predicates the demise of the body.
At BD's Architect of the Year Awards, Alison Brooks takes home housing architect of the year and the Schueco Gold Award. Small project winner
Coffey Architects scoops the Young Architect of the Year Award.
Aecom regains its place at the top of BD's annual WA100 survey, ahead of Gensler and IBI Group. Aedas falls from the top of the table to fifth place.
Nex wins the Cadogan Café competition.
Councillors vote to demolish Preston Bus Station.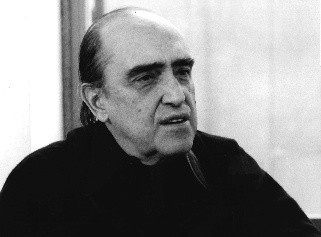 Remembering those we lost
John Madin, 87, architect who helped transform post-war Birmingham
Isi Metzstein, 83, former Gillespie Kidd & Coia partner
Luis Mansilla, 53, Spanish architect
Martin Charles, 71, architectural photographer
Sang Soo Bae, 42, architect at Cottrell & Vermeulen
Robert Elwall, 59, assistant director and photographs curator of the RIBA's British Architectural Library
Lord St John of Fawsley, 82, arts minister and chairman of the Fine Art Commission
Jonathan Speirs, 54, architect and lighting designer
Günther Domenig, 77, Austrian architect
Mel Starrs, 38, sustainability expert and blogger at PRP Architects
Gae Aulenti, 85, Italian architect
Wayland Tunley, 75, who worked for the Milton Keynes Develop-ment Corporation
Lebbeus Woods, 72, American architect
Sharon McCord, 45, deputy secretary of the RIAS
John Winter, 82, influential modernist and student of Louis Kahn
Mark Hayduk, 53, University of East London tutor
Oscar Niemeyer, 104, godfather of Brazilian architecture
Alan Colquhoun, 91, architect and writer