Given the frequency with which contributors to BD's Life Class cite him as the living architect they most admire, it might be thought surprising that Peter Zumthor has had to wait until 69 to receive the RIBA Royal Gold Medal. And yet, while jury member Niall McLaughlin acknowledges the Swiss architect as an "obvious" candidate, he argues that it is only recently that a proper assessment of Zumthor's achievement has
been possible.
"I think he is at the stage where he has established a pretty substantial body of built work that has received international recognition," McLaughlin says. "He's still clearly capable of producing good work in the future, but the committee felt that enough time had now passed to reflect on his career."
Many might feel his status has been uncontestable for some years. The projects in his native Graubünden that brought Zumthor to global attention — the shelters for an archaeological site in Chur (1986), Saint Benedict Chapel in the village of Sumvitg (1989) and the thermal baths at Vals (1996) — spoke with a poetic force that was little short of revelatory at the time.
Key to this was his unparalleled mastery of construction, developed on conservation projects for the local Department for the Preservation of Monuments prior to establishing his office in 1979. In their focus on the capacity of architecture to communicate through its tectonic qualities, those early works identified a much-needed path out of the preoccupation with surface iconography that characterised the postmodern 1980s.
No less influential was their determinedly localist sensibility. Architecture has subsequently become an ever more globalised endeavour, with Zumthor himself realising projects in Austria, Germany, Norway and the UK, but his buildings continue to provide a model of how it can engage and amplify the qualities of the particular place in which it is built.
Source: Scott Clissold
Yet, as McLaughlin's remarks suggest, a corollary of the sustained quality of Zumthor's output is that after 34 years he has completed scarcely more than 20 buildings. He is famously selective and insists on a very different client/architect relationship from the norm.
Alain de Botton, whose charity Living Architecture has commissioned Zumthor to design a "secular retreat" in rural Devon, explains: "He doesn't see you as the client. He just sees you as someone who is facilitating the work of art that he wants to make — and then, with any luck, what he wants to make and what you'll accept are one. In the same way that a client wouldn't say to Anselm Kiefer, 'Could you make it a bit lighter at the top?' he's not looking for you to say you'd like a different door handle."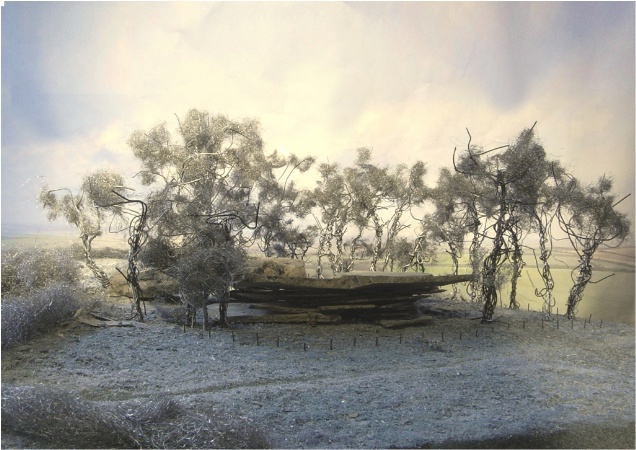 In the case of the retreat, a brief for "a small, one-bedroom, possibly tower-like structure" was answered with a design of a very different scale and form. More than one client has bowed out in the face of such surprises but de Botton says Living Architecture approached Zumthor in the full expectation that it would have to be an unusually accommodating patron.
"We knew that, budget permitting, we weren't going to quibble with him and that our views were not really relevant. Day to day it's been relatively easy. I have not felt called upon to comment and I have not volunteered," he says.
"He's still clearly capable of producing good work in the future, but the committee felt that enough time had now passed to reflect on his career"
Such understanding clients don't come along often, and when they do, it is more often than not with a decidedly rarefied project in mind. Zumthor has realised a home for senior citizens in Chur (1993) and housing in Biel-Benken (1996) but his energies have more recently been directed to buildings far removed from the problems faced by most architects. In projects such as the diminutive Bruder Klaus field chapel (2007) and the memorial to women burnt as witches on the Norwegian island of Vardo (2011), he has found commissions that allowed him to pursue the poetic concerns that animated his earliest work but have arguably done little to extend our sense of what a Zumthor building might be.
Adam Caruso, who taught with Zumthor at the University of Mendrisio, agrees, up to a point.
"I think he could do a brilliant cheap project too, and it's a shame that he's got himself into a corner where he can only take these extraordinary commissions," he says.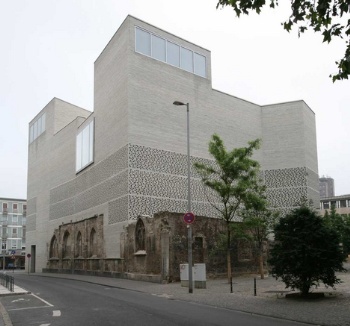 "But I can't think of many architects who have done seven or eight buildings in their career which consistently attain both a really high level of architectural achievement and a programmatic relevance. Kolumba [his 2007 Cologne museum] is a well used and loved building and it's the same with the Kunsthaus in Bregenz, with Vals and St Benedict. That's very special and it's enough."
If this social dimension is often overlooked in the rush to characterise the work as precious and otherworldly, some responsibility has to be laid at the architect's door.
His geographic remoteness, formidable demands on clients and ambivalent relationship to the architectural establishment have contributed to a personal mythology that continues to cloud judgements about his work. For McLaughlin, however, a physical encounter with the buildings dispels all such prejudices.
"I usually see his work with students during a week in which we might see 50 buildings, and there is always a sense that Zumthor's projects bring you together as a group," he says. "My unit has spent five hours in the baths. We were caught in a snowstorm and spent an hour singing in the chapel. Every building created a fantastic sense of a community."
The lesson, perhaps, is that in any discussion of Zumthor's work, it is the buildings that serve as the ultimate authority. The awards and articles will pass into history but, like no other architect today, Zumthor is building for the ages.
Zumthor's peaks and lows
Early life
A cabinet-maker's son, Peter Zumthor was born outside Basel. He studied at its school of arts & crafts and at New York's Pratt Institute before moving to the Graubünden
to work as a conservation architect.
The one that got away
Zumthor won a competition in 1993 for the Topography of Terror museum, on the site of Berlin's Gestapo HQ. Funding difficulties meant the work was demolished in 2004 and a cheaper design by another architect implemented.
Holiday in a Zumthor
Zumthor is adding a third house to the Oberhus and Unterhus, built in the hamlet of Leis in 2009. The Unterhus can be rented as a holiday house and the new Türmlihus will join it this autumn. See www.zumthorferienhaeuser.ch
To come
Werkraumhaus, Andelsbuch (2013): Workshop and exhibition space for an Austrian crafts collective.
The Secular Retreat, Devon (2014): A rammed earth house to be rented through the charity Living Architecture.
Niall Hobhouse on Peter Zumthor
Years ago I asked Peter Zumthor to build a house in Somerset and he said that, for my site, he was interested in making a small hall for experimental music.
I can be pretty dogged in my enthusiasms and, much later, I suggested a tiny building in open landscape. He responded in due course with a plan for a public park of nearly 40,000 acres — this is southern England, of which I owned only a square mile or two.
The mistake really was mine, not his. You go and look at his early projects — the little wooden chapel, or the shed over the Roman ruins in Chur — and are swept away by their ambition. At that moment you think that architecture should always be like this: small buildings, really shouting.
They are wonderful, and also grand and a bit lonely.
It is easy to miss, just then, how much of their power is quietly gathered from the context, and the very particular scale of Graubünden (partly I mean by this built forms where size and distribution are ferociously constrained by big mountains and narrow valleys); there is also, perhaps, something from Peter's first career there in building conservation. Call it his native language if you like; and not at all easy to translate.
It really does turn out that Switzerland is never, ever, quite like anywhere else.
Peter does know this about his own work, and he would probably feel that all the discussion — about his "process" being closer to the production of art — rather misses the point. At the least, if he is an artist then the art is very site-specific indeed.
His message to me (once I had deciphered it) was that I could never have what I wanted transposed to England: a small project would go down in our joint record as whimsy, and any large one was too alien too contemplate.
For me at the time it was simply humiliating to discover that, although I may have been right to fall in love in the mountains, I had still completely failed to see what made those buildings of his, just there, so mesmerising.
Niall Hobhouse is an architecture critic.