How rising star HKR fell to earth
Once Ireland's largest practice, HKR has seen its offices close and is in dispute with former directors
HKR was Ireland's largest architecture practice. At its height in 2008 the firm employed around 160 architects across six international offices. In boom times its fee income exceeded $50 million.
But Ireland's rising star has suffered catastrophically during the economic downturn. What went wrong?
In 2010 the firm won a major contract in Kazakhstan. The Abu Dhabi Plaza is an 80-storey tower in Astana for Aldar Properties, with a projected fee income of £11 million.
The project was being looked after by the Dublin office. However, it was decided that the bulk of the work would be carried out by HKR Middle East, an Abu Dhabi company registered by HKR's founder Jerry Ryan earlier that year.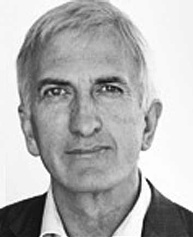 BD understands that the Dublin office continued to work on the project, accruing fees exceeding £392,000. But it appears that a year ago, Ryan, as director of both firms, declared that work carried out by the Dublin office was not of "sufficient quality" and the fees were written off and the office ceased trading.
Ryan says: "In the initial months, some support work was carried out by the Dublin office. This work was later rejected by the client and HKR Middle East was then directed to cease utilising the resources of the Dublin office. As a consequence the completion of the design was delayed and much of the design work had to be re-executed in HKR's Abu Dhabi office."
BD understands that meanwhile an investment company ultimately owned by Ryan, Shaw Street Developments, acquired a site in Dublin financed by a €6.275 million loan with Anglo Irish Bank. But in its latest accounts for the year ended January 2010 noted that attaining this value "could prove difficult".
Some former directors of HKR subsidiaries in the UK and Ireland said that work on the Kazakhstani project was being done in the Middle East and not in Dublin to protect the profitability of the project from Shaw Street creditors. One told BD: "[Ryan] is essentially reinventing himself in a different jurisdiction in order to survive."
When the allegation was put to Ryan he refuted the claims. "It was a condition of the Abu Dhabi Plaza project that the design work had to be carried out by a fully registered company in Abu Dhabi," he says. "Contrary to what has been asserted, it was not established to ringfence monies."
Dublin is not the only office to have had difficulties. HKR's offices in Sarasota and Prague have closed. HKR Manchester went into administration in 2010, and notice has been given to dissolve the firm's Belfast business in September this year.
Gordon Pickering was chief executive from 2007 to 2009. He describes positive memories of the practice. "When I was there it was a great place to work," he said. "But then the recession hit. A vast majority of our clients were Irish and they all went down the tube."
BD spoke to several former directors of HKR subsidiaries in the UK and Ireland who said their departures were linked to concerns about the way the business was managed. Others are engaged in disputes with their former employers over money they claim they are owed.
Jim Duffy, a former group director, was awarded £30,000 for unfair dismissal last year. He is yet to receive the money.
"The real tragedy is Jerry [Ryan] did a very good job of building up a group of really talented individuals," he said. "He could have had a great firm. He could have had one of the leading firms of a generation, but Jerry had his own mission."
Former Austin-Smith Lord partner Jennifer Dixon is running HKR Architectural Services' operations in the UK and Europe, of which Ryan is no longer a director. Quantity surveyor Michael Gallucci was appointed late last year to oversee collection of the practice's debts.
A new company, HKR Architectural Services and Engineering, has been registered with Gallucci and Barry English, an engineer, as directors. It remains to be seen what role this company will play in HKR's rebirth in the UK.