Architects are making a splash in the hotel sector
Design has a crucial role to play as London's buoyant hotel sector sees a shift to smaller yet luxurious rooms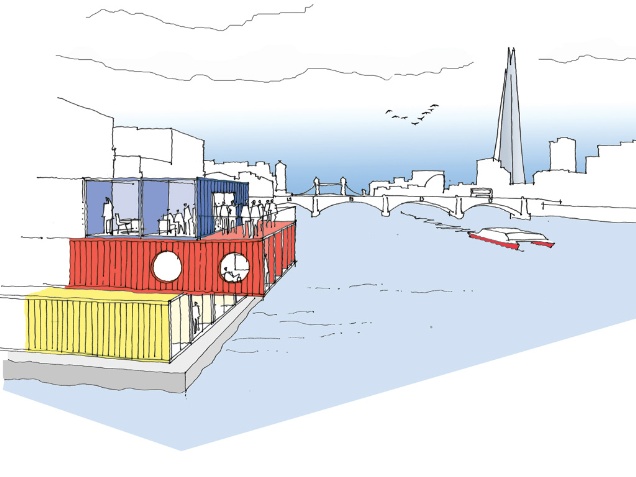 Can five-star luxury be delivered in tiny hotel room sizes? How viable are pop-up hotels? And how can architects create new opportunities through innovative brand concepts or ingenious conversions of other building types?
These are some of the themes being explored at the Sleep 2012 event for the hotel industry, which takes place next month at the Business Design Centre. The overall message of the event is that design has a crucial role to play in delivering new business. This is especially the case in hotspots such as London, which is bucking national hospitality industry trends by remaining vibrant, says hotel expert Andrew Sangster of Hotel Analyst.
According to Sangster, transactions in the hotel market throughout the UK are running at 25% of 2005-7 levels yet London remains "hugely strong and buoyant", helped by an influx of cash from the Middle East, Asia and China.
"London is perceived by investors as being a safe haven for cash, so [investment] is about wealth preservation rather than returns," says Sangster, who is chairing several sessions of the European Hotel Design Conference at Sleep 2012.
While there is no shortage of equity, there has been a lack of investment opportunities, although Sangster expects this to change, both for existing hotels and for other building types such as residential or offices with scope for conversion.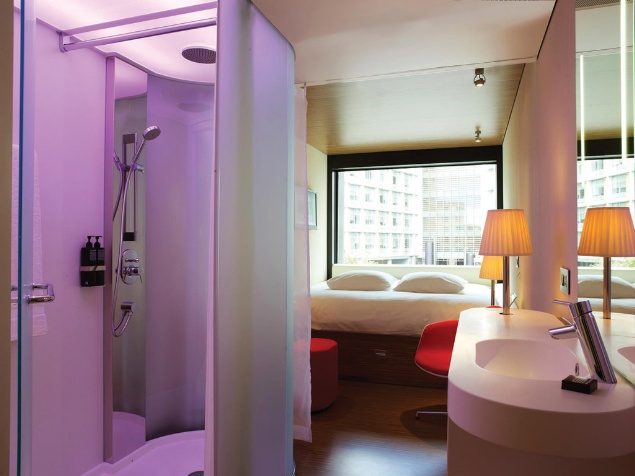 "Banks have held on to properties for four or five years now and some of these assets are getting quite tired and deteriorating," he says. "Banks are realising that something has to happen and are gradually bringing them to market… There is a huge appetite in London and there will be a succession of transactions which will lead to opportunities for refurbishment."
In space-constrained cities the issue of room size is crucial. According to hotel design expert Dexter Moren of Dexter Moren Associates (see page 10) London hotels can get away with smaller rooms than the brand standard elsewhere because of the prestigious location.
While there are plenty of operators that have proved there is a steady appetite for small, no-frills rooms, the ultimate challenge is to create a budget room with a luxurious feel. This is the concept behind Citizen M, a new breed of hotels driven by a desire to create "affordable luxury for the people" and whose first London hotel opened this year at Bankside, near Tate Modern.
A similar theme — that luxury can and should be affordable even for those on a tight budget — is also behind the BD Small Hotel competition, which asks UK architects to design a budget hotel room in just 14sq m of space.
You need to be ingenious and clever, making the best use of space and how it all fits together
BD editor in chief Amanda Baillieu said: "In order to satisfy the demands of more design-aware customers, the room should be innovative in terms of its layout and how it makes itself feel generous — even luxurious — despite its size.
ReardonSmith managing director Conrad Smith has noticed a trend for smaller sizes even at the luxury end of the market, with some small-roomed boutique hotels taking inspiration from yacht interiors.
"You need to be ingenious and clever, making the best use of space and how it all fits together ergonomically," says Smith, who has recently worked on a concept for a London hotel with 22sq m luxury rooms.
"Rooms are becoming smaller in the bigger cities, even in luxury hotels," says Nir Gilad of Nous Design. "The main challenge is what is the luxury. Is it luxury of space? Or is it the experience of the room that makes the difference?"
Nous's designs seek to de-clutter the room, sinking elements such as a revolving bed into a raised platform and opening up the bathroom into the main room, with the sink alongside the desk.
Scott Brownrigg director Una Barac promises a quirky, cocoon-like room, methodically designed to make good use of niches, nooks and crannies.
"The trends for developing new brands are smaller worldwide, with smaller city hotels offering luxury elements within smaller rooms. There is certainly a global trend for money where it matters — on the beds and entertainment system — but maybe cutting back on space."
The viability of pop-up hotels will also be discussed at the Sleep 2012 conference. Speakers include Jonathan Manser of The Manser Practice, which is talking to potential investors about its Flotel concept for a transient Thames hotel made of shipping containers — four rooms per unit. These are permanently fixed to barges that could be moved along the river to locations with proximity to events, with all the necessary infrastructure provided by the barge.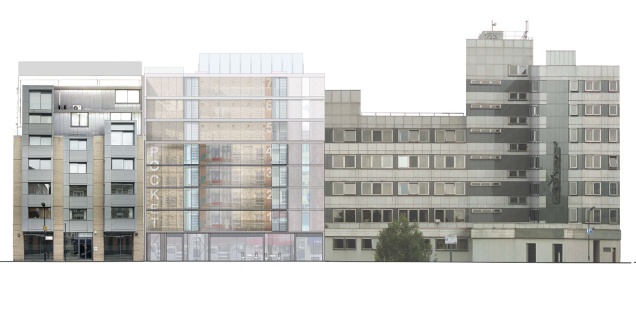 Manser will also be discussing Pocket Hotel, a development of 210 rooms of approximately 10.3sq m in Hoxton.
"Expectation is that it'll appeal to business people who want to stay somewhere comfortable and well designed," he says, describing it as a four-star product at a two-star price.
"Pop-up hotels and smaller hotel rooms and hotels that are more transient than the traditional are the way forward — especially in a city like London where so much of the population at any one time are visitors and tourists," he says. "We've increasingly been involved with brands where the attraction has been that smaller rooms make sense."
Pocket Hotel, which has planning permission, will position corridors with seating along the street elevations to give an active street frontage with windowless rooms in the interior of the plan. Instead of a restaurant there will be a café/lounge for snacks, informal working or socialising.
Size isn't the only issue. For conference speaker Christoph Hoffmann, chief executive of expanding German hotel group 25 Hours Hotel, the main thing is delivering an experience with a unique localism that reflects the "soul" of the city. The company's forthcoming Berlin hotel, for example, will include bicycles on the wall of each hotel room for guests to use, reflecting the popularity of bikes in the city.
25 Hours Hotels, which works with local creative teams on both new build and conversions, is currently interested in expanding around mainland Europe and the UK.
BD Small Hotel Competition: To download the competition brief please go to www.bdonline.co.uk/small Closing date for entries is November 6.
Postscript:
Getting the most from sleep
Sleep 2012 will take place at the Business Design Centre, London, on November 21-22. There will be 150 suppliers exhibiting at the event, which is expected to attract 3,000 visitors.
Topics will include change-of-use potential and accommodating back-of-house operations. www.thesleepevent.com