'Handles matter because they are the first part of the building you touch'
Architectural hardware company Izé's decade-long collaboration with architects and designers has given ironmongery the attention it deserves
When you grasp a door handle, you are doing more than just opening or closing a door, you are shaking hands with the building. Finnish architect and theorist Juhani Pallasmaa said it first but it's something that Edwin Heathcote, the Financial Times architectural critic and founder of architectural hardware company Izé, often likes to refer to when explaining the huge care and attention Izé gives to creating handles, door knobs and other small everyday products such as hooks, lights and drawer pulls.
"Handles matter because they are the first part of the building you touch and set up your whole experience of the building," he says.
Izé celebrates its 10th anniversary this month. Over the decade it has built up an extensive catalogue of both classic ironmongery from the early 20th century and also new pieces produced in collaboration with leading architects and designers such as David Chipperfield, Eric Parry, Kenneth Grange and Sebastian Bergne.
The company was borne out of Heathcote's frustrations with the choice and quality of ironmongery available. He initially approached architects who represented a "certain kind of British modernity" such as Tony Fretton, 6a and Sergison Bates, generally working on products for specific building projects. This coterie has expanded into a more diverse range of collaborations with architects including Zaha Hadid, PLP and Robin Partington.
Izé recently produced hundreds of chunky, art deco-influenced door handles for Candy & Candy's One Hyde Park residential development, one of its biggest ever contracts.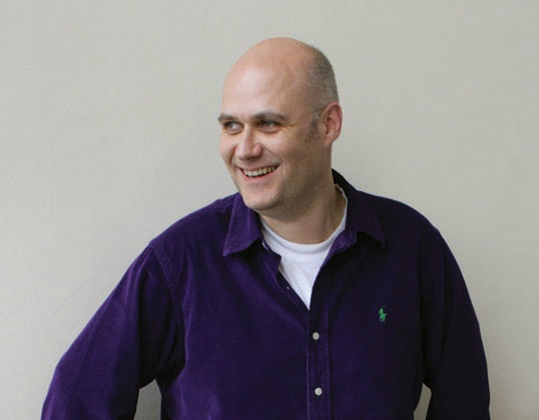 At the other end of the scale, Burrell Foley Fischer commissioned a handle for the Royal Society's refurbished headquarters that incorporated a double helix inside a glass tube to mark the 50th anniversary of the discovery of the structure of DNA.
Heathcote's inspiration for Izé is the 1920s Berlin architectural hardware company SA Loevy, which produced handles by the likes of Mies van der Rohe, Gropius, and other designers of the time and demonstrated a variety of stylistic approaches. He would like Izé to provide a similar snapshot of the best, most thoughtful architects working today.
For Heathcote, the collaborative nature of the design process is the most satisfying part of the business. "Part of the appeal is that, as an architect originally, it's nice to still be involved in design process in a small way even though I'm a critic now," he says.
This close collaboration is something that the architects find hugely rewarding as well. Heathcote has found that architects bring a very different approach to the design of such items compared with product designers by striving for something that resonates with the character and palette of the building rather than concentrating just on the function of the product.
Technically, the only constraints they have to work with on the cast handles are that they should be possible to grip and shouldn't be too heavy for their springs.
Lynch Architects
Architect Patrick Lynch recently worked with Izé on Vicky, a pull handle launched this month which combines a square and circular cross-section. It proved to be a difficult but rewarding experience.
"We felt that there was an opportunity to relate the design of a building to its ironmongery, and that this could be ergonomic and beautiful… In the process it seems we've looked again at what Eddie calls the 'archetypal forms of a handle, the circle and the square' ".
Once Lynch came up with the initial concept, the design process was a lengthy to-ing and fro-ing as the balsa wood mock-up developed into a plastic 1:1 model which at first seemed too skinny, but then when adjusted seemed too thick. Also, the transition from circular to square seemed ungainly.

"So we adjusted everything again and this produced something that felt right but still looked wrong somehow, so we made a couple of minor tweaks and then Eddie had a copper-bronze one cast, which looked and felt great. In solid plastic it looked wrong, too solid, too heavy, but when cast it appears as a reflective object and the form dissolves somewhat; also, we realised that touching something that feels beautiful goes a very long way to making you enjoy a handle immensely and appreciate its form," says Lynch.
"Working at 1:1 is surprisingly complicated, and your emotional reactions to things depend very much on the combination of material qualities both visually and haptically." According to Lynch, the biggest challenges for architects when designing products are patience, attention to detail and not letting a quick idea get lost along the way.
Vicky is available in several materials. The stainless-steel and bronze versions suggest uses in public and commercial situations, while the timber version suggests internal doors in both residential and public buildings. A lever handle and a range of domestic internal ironmongery also by Lynch Architects will follow.
6a Architects
6a Architects often works with Izé and specified its Budapest lever for the expansion of the South London Gallery. The practice is currently working with the manufacturer on doorknobs for a residential project.
"The body of knowledge they have is great," says associate Takeshi Hayatsu. "Sometimes they find handles for us, sometimes we collaborate [on designing one]. We don't see door handles as product design but as part of the whole building experience we want to capture and create." He adds that this is part of the particular emphasis that 6a gives to areas of a space that people interact with and touch, such as banisters and handles.
Similarly for David Kohn, who designed a light with Izé last year after initially developing a prototype with another company, the design process was all about responding to a context — in this case a flat in a brutalist 1970s estate.
"I don't think at all of myself as a light designer," says Kohn. "A light designer would be more focused on the product and would find my concept more peripheral. I wanted something suitably detailed — a more comfortable modernism than a recessed slick fitting. Something that felt quite traditional, with some quality to it."
As well as the end result, Kohn enjoyed the collaboration with Izé: "A lot of the pleasure comes out of a conversation with someone who knows about it."
Izé products are cast in a number of factories within the UK, with the whole design and manufacturing process generally taking about six months but sometimes as little as three.
Despite architectural hardware being fairly conservative, it is not completely immune to trends. Since Izé started up, Heathcote has noticed a general move away from the hi-tech aesthetic.
"The big change is people [now] liking bronze, or unusual finishes. There is a desire for a more crafted finish," he says.
Schmidt Hammer Lassen Architects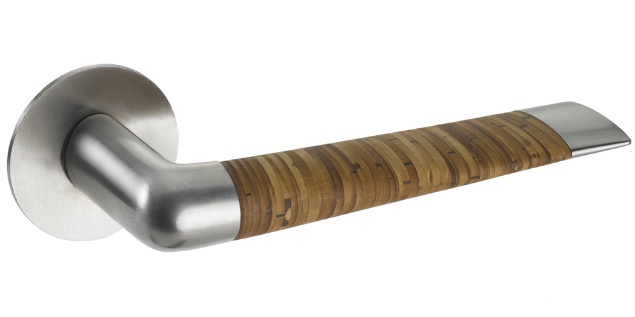 This tactile trend includes Schmidt Hammer Lassen's handle, launched this year, which incorporates a birch bark insert with naturally anti-bacterial properties.
"It's a combination of organic material and strict geometry. It's very pleasing to be able to introduce that to the market," says SHL Design head of design Lars Vejen. This is now being considered for several SHL buildings.
"Izé are small and have a very close relationship to the architecture and design process," he adds. "Izé are so dedicated to what they do. I always feel very safe with them once I put something in their hands."
Izé now has more than 200 products but there's always scope for more as architects seek to create just the right fittings to complement their building. Heathcote is currently in discussions with several leading Swiss architects. Next in line, however, are new designs from Zaha Hadid and Amanda Levete, due out early next year.
Heritage designs
Izé also produces classics from the last century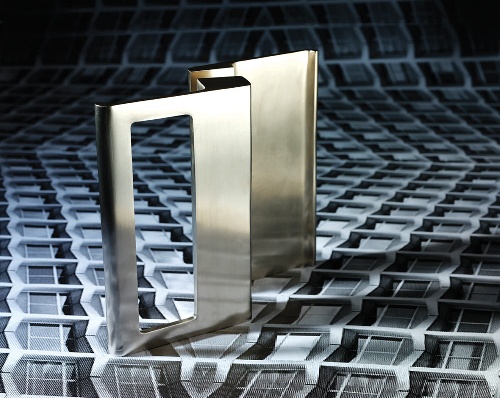 As well as working with contemporary designers, Izé produces a heritage range of 20th century modernist designs including handles by Max Bill, Walter Gropius and Wilhelm Wagenfeld.
"We've always done a mix of early and mid-century modern pieces," says Heathcote. "It seemed to me that there were some designs that were perfect and deserved to still be in production. I think it gives depth to the collection we do."
Izé's most popular heritage product is Max Burchartz's lever, designed for social housing in the 1920s and specified by Berthold Lubetkin on Highpoint One and Two in Highgate. Izé tracked down the original, long-discarded tooling packed up in a factory in Heiligenhaus and used these to make new copies of the authentic handle, which it then reissued.
But usually on such heritage designs, the tooling has been long lost and Izé instead uses an original product to create a mould for the casting. In some cases, it can only find one side of a handle, and has to hand craft the whole before making a mould. This has enabled it to offer designs such as Gropius's lever created originally for the Fagus factory in Alfeld, which has proved a particularly popular product, and the lever designed by Adolf Loos's Villa Müller in 1930.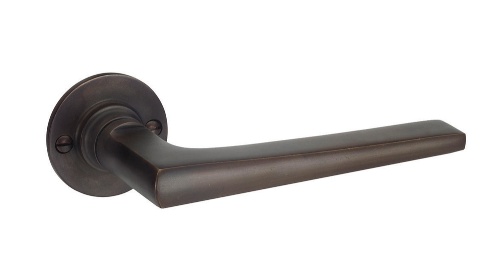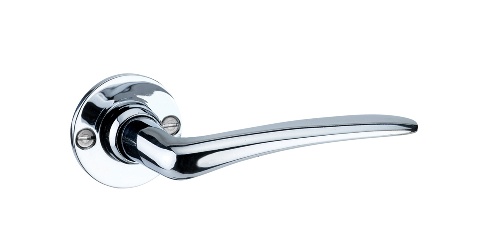 Izé reproduced Wells Coates's handle designs for the Lawn Road flats in Belsize Park and the Embassy Court apartments in Brighton, and also manufactures what it describes as perhaps the only door handle designed by a philosopher, Ludwig Wittgenstein's lever for his sister's house in Vienna, designed in collaboration with Paul Engelmann. Wittgenstein apparently spent a year designing the asymmetric handle.
Designs are copyright-free after 70 years. For more recent heritage designs Izé pays royalties. Such products include the Pull handle from the Centre Point building in London and Gio Ponti's lever for the Pirelli Tower in Milan. Heathcote is still expanding the heritage range and hopes to produce handles by Mies and Otto Wagner soon.