Received special mention in ArchTriumph competition
Amin Taha Architects has unveiled images for a Peace Pavilion designed for the annual ArchTriumph pavilion competition.
The pavilion is made up of 1,700 four metre-high silicone tubes that are arranged in a circular plan.
Each circular breakout space features written information on different conflicts in the world.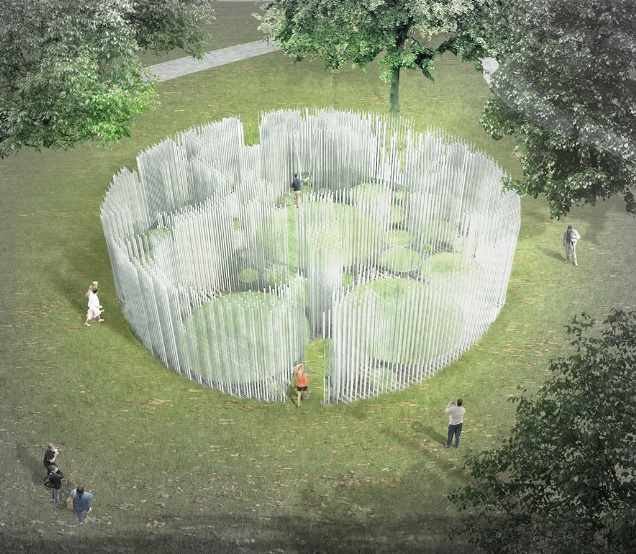 Amin Taha Architects said: "The pavilion is an accumulation of vertical elements surrounding various focal points, as if it were a map or an abstract interpretation of people gathered in groups.
"Although the pavilion creates some cleared areas to pass through, one can push and force their way through the flexible silicon tubes and discover a variety of densities and qualities of light while introducing moments of physical conflict within the pavilion."