Amanda Levete cleared for Southampton Maggie's
AL_A to design latest centre for cancer patients
Amanda Levete's practice AL_A has been given planning for the latest Maggie's Centre.
Plans were submitted to Southampton council last autumn and will see the latest centre built in the grounds of the city's general hospital.
Maggie's Southampton will be built close to the oncology unit of the hospital in a large garden that is intended to echo the nearby New Forest.
The garden will be created by landscape designer Sarah Price, who co-designed the 2012 gardens at the Olympic Park in east London. 
A total of 18 Maggie's Centres have already been developed, each of which has been designed by a leading architect.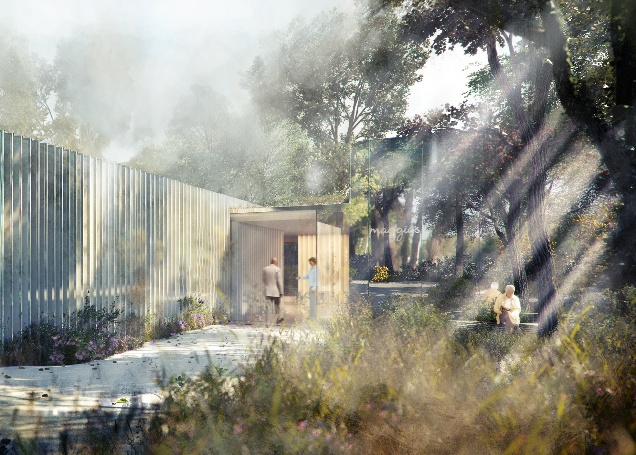 Levete, founder of AL_A, said: "Our centre is a disappearing building, using minimal structure and movable partitions to frame spaces of varying privacy and enclosure that nonetheless remain connected to the landscape. We want there to be the strong sense that the garden has always been here, a natural haven that provides seclusion and protection from the outside world."
Southampton hospital is a leading centre in cancer research and sees around 5,000 people who have been newly diagnosed with cancer each year, drawn from an area covering south Wiltshire, Hampshire, the Channel Islands, the Isle of Wight and parts of West Sussex.
Those attending the centre will be able to access services including psychological support, benefits advice, nutrition workshops, relaxation and stress management, art therapy, tai chi and yoga.
The centre is scheduled to open in 2017.