Adjaye on architecture award jury
David Adjaye and Toshiko Mori on Aga Khan panel
David Adjaye is among a nine strong jury that will choose a winner of a $1 million architecture prize next year.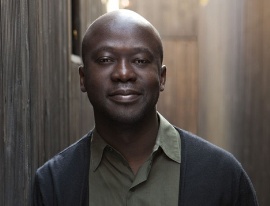 The Aga Khan Award for Architecture is held every three years and "seeks to identify and encourage building concepts that successfully address the needs and aspirations of societies in which Muslims have a significant presence".
Other jury members include New York-based artist Shazia Sikander, Chinese architect Wang Shu and French landscape architect Michel Desvigne. Japanese architect Toshiko Mori is also on the jury.
A full shortlist will be drawn up next January before a second meeting of the jury is held in June to decide a winner.
The award is governed by a steering committee which includes Norman Foster and Farshid Moussavi.