LDA Design to transform Moscow's Gorky Park
Work at iconic site will take place over five years
LDA Design has won an international tender for the transformation of Moscow's Gorky Park.
The London-based practice was chosen from a shortlist of 20 international firms to work on the 120ha site which is named after writer Maxim Gorky.
Andrew Harland, senior partner at LDA Design, said: "Our aim is to transform Gorky Park so that it becomes an emblem of Moscow, projecting the best of the city to the rest of the world, while being one of the top destinations for Muscovites in their leisure time.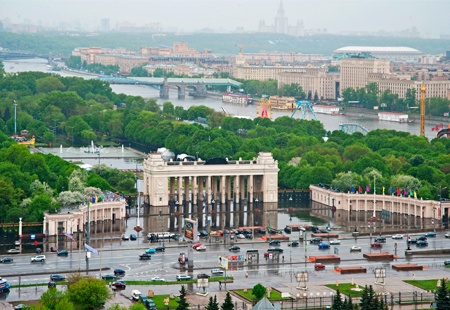 "Our approach is to understand and respect its history, yet at the same time modernise and bring a new vitality that makes it a major cultural focus for the city."
LDA Design will be carrying out the overall strategy in the next few months, which will form the basis of consultation and guide the direction of the final masterplan and the park's long term restoration, due to take place over the next five years.