A wonderland of architectural inventions, propositions and suggestions ranging from the very practical to the completely conceptual.
The Bartlett's show sees over 450 students present a range of inventive, creative and visual work, from models, drawings and life-size fragments to films, multimedia installations and computer fabrications.
Sprawling over two floors of the UCL Slade Gallery, the exhibition is divided into over 20 distinct bays which represent the independent design units at the Bartlett School of Architecture.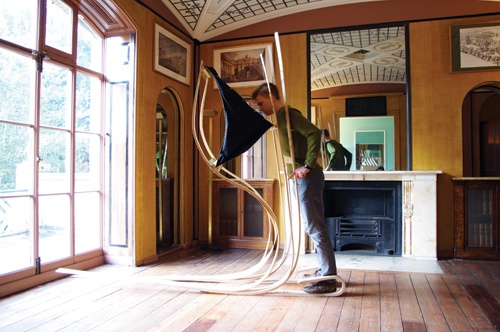 The show officially opens with an address from Andrea Branzi, the famous Italian architect and designer who co-founded the design studio Archizoom Associates.
The show opens to the public on Saturday 23 June and runs for a week until 30 June.
Postscript:
All content in this article was provided by the university or course leaders. If you would like to see a gallery of your class's work featured on the site please ask your course leader or representative to contact Bdonline@ubm.com