Six graduate entries chosen for BD's Class of 2010
BD's annual showcase of the work of the schools' best graduating diploma students this year spans the world with six schemes encompassing live building projects, environmental solutions and studies in regeneration.
Each year, BD asks every architecture school in the country to nominate its best graduating diploma student for consideration in our annual awards.
We received 24 submissions this year, which our jury whittled down to the six presented here.
The jury comprised three practising architects – Stephanie Macdonald, a partner at 6a; Prisca Thielmann, an associate at Maccreanor Lavington; and Brian Vermeulen of Cottrell & Vermeulen – as well as BD's buildings editor, Ellis Woodman.
A number of entries comprised proposals for parts of the world where resources were scarce. Jonathan Pickford's scheme for a site in Latvia and Steven Byrne's proposal for coastal Bangladesh were both of this type, each offering a low-tech system by which the local population could reshape their environment, while remaining relatively open-ended about the specific architectural outcome. A group of students from London Metropolitan University took these enquiries a stage further, realising a live project for a particularly deprived community in India.
Elsewhere, architecture's capacity to address moments of personal and collective trauma was addressed. Helen Goodwin's crematorium and Stefan Rust's rural retreat were both conceived as places of personal remembrance and recovery while Andrew David Green's library and archive in Armenia offered a symbol of regeneration in a country that had suffered a troubled recent history.
Steven Byrne
University of Strathclyde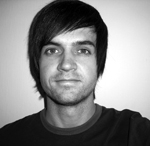 The project developed from Steven Byrne's investigations of how architecture might respond to rising sea levels. After initial investiga-tions into sites in northern Europe and the Gulf of Mexico, he focused on coastal Bangladesh, where flooding is already a major concern. This is a consequence of the combination of two factors: the seasonal meltwater that flows from the Himalayas and the economic hardship that prevents adequate investment in appropriate defences.
Following a visit where he met local NGO workers and students at BRAC university, Byrne developed a strategy for mass production of indigenous resources, such as shrimp, seaweed and bamboo – which are currently farmed only on a small scale – in order generate income to allow investment in a flood defence infrastructure.
The final project presented models for large-scale shrimp, seaweed and bamboo farming and a restructured village where the historic centre is retained and a system of banks and floating houses introduced to allow homes to remain dry while water is captured for shrimp farming as the floods recede.
Odel Jeffries, Will Notley, Cian Mckay, Harjeet Suri, Toby Pear and Audrey Lematte
London Metropolitan University
This group of six students spent the past year working together on both live and theoretical projects in India.
Last October they travelled to Navi Mumbai and constructed a small school for the children of stone quarry workers who would not otherwise gain access to state education.
Their tutor, Maurice Mitchell, explains: "This gave the students an insight into how urban landscape is inhabited, made and remade through personal and collective acts, events, memories and experiences."
Members of the local community were involved in the building's construction, giving them a sense of ownership. Difficult access to the remote site, due to its location within the quarry settlement, meant that all construction, including digging trenches, transporting materials and mixing concrete, had to be carried out manually.
Andrew David Green
Lincoln University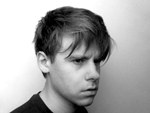 "The thesis developed from a conversation about my personal experience with dyslexia," explains Andrew David Green "particularly the notion that while my dyslexia has restricted me from reading a novel my entire life, audiobooks have recently allowed me to discover this previously unknown pleasure."
His scheme takes the form of a state university library and archive, proposed for a site in Yerevan, Armenia – a symbol of intellectual regeneration in a country that has suffered a tumultuous recent past. Through its accommodation of digital media, it aims to provide means of accessing information other than by way of the written word.
Green's tutor, Richard Wright, adds: "Andrew's project is an exploration of uncertainty in one's own abilities. It uses as its drivers an examination of the author's own shortcomings to formulate an architectonic language."
Helen Goodwin
Kingston University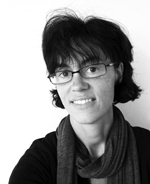 The Roding Valley in east London is a diverse landscape that laces through the pilotis of the elevated M11 and plays host to high voltage lines, paddocks, football grounds and derelict munitions depots. Within this heterogeneous terrain Helen Goodwin proposes the addition of a crematorium and columbarium. As her tutors, Rod Heyes and Christian Frost, note: "The strength of Helen's work lies in her ability to play on existing ambiguities of the landscape and align them to the process of grieving which has both a public and private face."
The building is positioned within a strengthened line of trees that forms a distinct boundary between the meadows on one side and the fields facing suburban Redbridge on the other. The crematorium and chapels become a moment of intensity where this boundary is both emphasised and crossed. They are configured around a long arcade which effectively forms an extension of the forest path.
Goodwin's broader landscape proposals remake part of the ground as a "polder". Mourners are free to scatter ashes amidst water meadows where the seasonal fluctuations of the water table are made apparent.
Jonathan Pickford
Plymouth University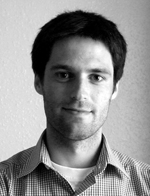 The scheme proposes a new facility for the port of Andrejsala in the Latvian capital, Riga. Its programme incorporates both a government-based industrial think tank and a timber technologies company.
Riga has more wooden architecture than any other European city and the new building seeks to extend that tradition, employing a constructional system that will allow carpentry students to shape the building's development within a series of established parameters.
The timber cubes that form much of the completed building use traditional timber joints and standard small section timbers, allowing on-site fabrication and assembly while enabling the incorporation of many traditional building elements.
Although the building adopts a more contemporary aesthetic than the historic town, the construction process can be extended to reconstruct the city's fabric. As such, the building becomes a precedent for what can be achieved using small section Latvian timber, a locally trained workforce and simple construction techniques.
"The post-independence boom in Latvia built on external investment has come to a crashing halt and proven to be a false economy," says the student's tutor, Robert Brown. "Jonathan's project is concerned with how to regenerate Andrejsala in a way that will stimulate economic growth".
Stefan Rust
Newcastle University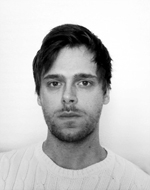 The project is for a rural retreat that aims to treat and prevent fatigue syndrome, symptoms of which include depression, stress and anxiety.
"The main concept focused on what psychiatrists are calling a 'time poverty' in which the mechanical and digital cycles of modern living have caused us to lose contact with time and the slow natural cycles of nature," Rust explains.
The centre uses both conventional and alternative therapy methods such as cognitive behavioural therapy, eco-therapy, art therapy, music therapy and biblio-therapy. It is located in the ruins of an abandoned smelting works at Silvberg in the Dalarna region of Sweden.
The site was chosen for its strong sense of rural memory and the healing effect of nature which is present in the scarred landscape. A stream divides the site into two parts, which have been designated as public and private zones and connected by a bridge.
"The spaces are proposed as enclosures of existing natures, building on the potentials existing in the site rather than following programmatic requirements," notes the student's tutor, Chi Park.