"The Terrarium" is a poetic response to the impact of a tidal barrage on Maryport, Cumbria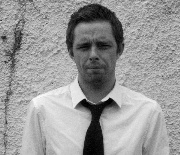 "This project is about lifespans and the importance of the footprints they leave," writes Daniel Hanna. "The lifespan of a person, the lifespan of a building, the lifespan of the ground on which the building stands and of the natural world that surrounds it."
Set on a dynamically shifting coastline in Maryport, Cumbria, The Terrarium is conceived as a poetic response to the impact that a new tidal barrage could have on the rate of erosion in this important place of special scientific interest.
"The onslaught of erosion, alongside the threat of rising sea levels, will mean that in as little as 200 years, this place and the rare natural vegetation it is home to will be lost forever," writes Hanna.
His scheme imagines an incrementally built tower, containing spaces for farming, pollen research, plant experimentation and an aviary arranged around a protected "static ecology" archive core. His phased narrative explores the full lifecycle of this monumental structure, which would evolve through a series of roles, some predetermined and fully designed and others speculative, at times inhabited and abandoned.
The judges thought it was the best of a number of schemes that dealt with looming environmental threats, standing out in its attention to detail and understanding of how materials age and can support various flora and fauna.
Tutor: Ian Wroot

IE CLASS OF 2012 SCHOLARSHIP
The six chosen graduates will be invited to compete for a fully funded year-long scholarship for a master's business programme at the IE School of Architecture & Design in Madrid. The winner will be announced at the Architect of the Year Awards on December 4 at The Brewery, London. For more information, go to http://mamd.blogs.ie.edu