Class of 2011: Kim Bjarke, Architectural Association
The project is investigating the relationship between the original architectural object and its copies.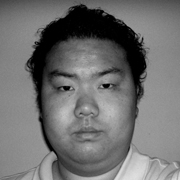 STUDENT STATEMENT
The encased copy
Contrary to general opinion in today's society the project is based on the argument that the copy is not something bad, devalued or impure, it is instead something to cherish.
The argument is visualised through a scenario of multiple iterations of copying, creating a context in which our pre-conceived ideas of the copy can be re-evaluated.
The physical context of the project is located around Mies van der Rohe's Illinois Institute of Technology in Chicago. But the context of the project is not limited to the physical boundaries of the campus site.
It also includes the larger body of Miesian architecture, and how the buildings are represented, and in the end perceived.