Class of 2011: Edward Swift, London Metropolitan University
This project seeks to ask questions of the architect's role in a large scale infrastructural project associated with current concerns over the future of energy provision in the UK
STUDENT STATEMENT
Landscape and Power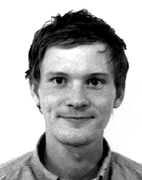 Further to this it was considered important to address the current ambivalence in the management of the National Trust site of Orford Ness and a wider common understanding of landscape and the practice of conservation.
Orford Ness is a site that is considered both environmentally sensitive (but could also be seen as highly artificial, much of the land in the area has been reclaimed from the sea through artificial means to provide agricultural land) and historically important due to its association with the Cold War (the scarred surfaces and the dispersed arrangement of several large buildings of unfamiliar design stand as testimony to a highly secretive history of atomic weapons testing).
The first part of this project is concerned with a proposal for a coastal defence strategy along with a small building and an intensification and conservation of the area of marshland on Orford Ness.
The restored landscape sets the foreground for the second part of the project. A speculative proposal for a nuclear power station which takes the form of a series of linked islands.
TUTOR STATEMENT
Ted Swift is an exceptional talent.  His project for the year is sited on Orford Ness, an austere yet beautiful landscape on the Suffolk coast that was formerly occupied by the Ministry of Defence and used to test the efficacy of the UK's military arsenal.  It is now managed by the National Trust.  The scheme consists of three constituent parts – a proposal for a managed salt marsh that would act as a sea defence to the town of Orford; the design of a field laboratory that is self-sufficient in terms of electricity and hot water; and the design of a Nuclear Power Station to address energy security in the UK. 
The intelligently conceived masterplan for a Nuclear Power Station is both radical in conception and functionally plausible – attested to by Professor Steven Cowley, the director of the Culham Science for Fusion Energy and Chief Executive Officer of the UK Atomic Energy Authority, who generously critiqued this and other projects.  The proposal for a series of linked islands on the Cobra Mist site to the north of the Ness has been addressed at a strategic scale and in detail.
Ted is now working with Caruso St John on the design for a gallery in Newport Street, Lambeth.
David Grandorge
Colin Wharry