"A truly generous man"
John McAslan, Takero Shimazaki, ALex Lifschutz and Grant Smith pay tribute to Richard Rogers on his 80th birthday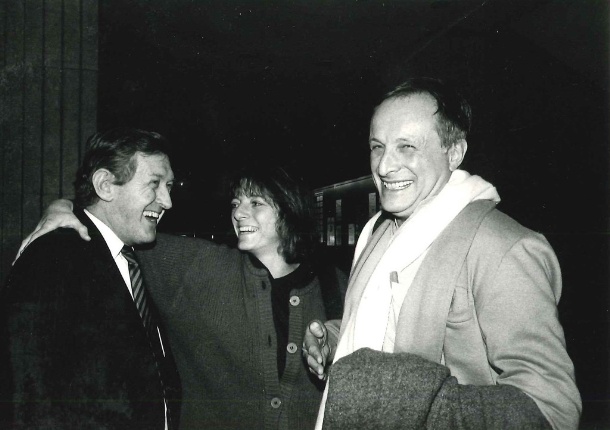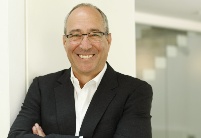 "Richard was extraordinarily generous to us during our 20 year sojourn at Thames Wharf (as was Ruthie and as too were his partners). Always genial and approachable, conversations were and are always punctuated by his distinctive hoots of laughter. When we were struggling in the recession of the early 1990's he offered us the chance to collaborate on the design of his rooftop offices. It was like being part of a wonderful cultured family except the food was infinitely superior…"
Alex Lifschtz, Lifschutz Davidson Sandilands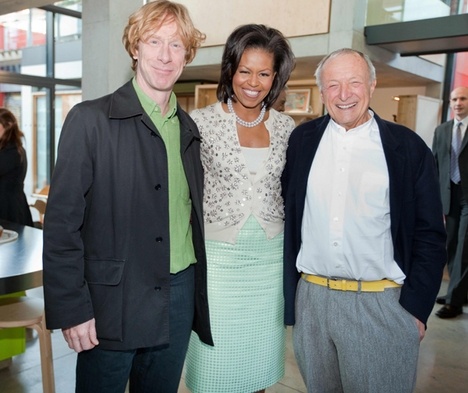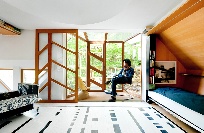 Source: Ed Tyler
"'Hello, My name is Richard Rogers', he said to me with a big smile as I stood nervously in the lift on my first day at the office in Thames Wharf Studios. This was a typically humble gesture of a man who can totally energise a room through his presence, his voice and his smile. Before having the opportunity to work at his office, I had studied many details of his practice's buildings from the Lloyds Building to more recent projects. I was overjoyed to be there, but feeling completely overwhelmed at the same time. With that gesture, he made me immediately at home and I saw his energetic personality filtered across every floor of the practice, making a relaxed and friendly atmosphere throughout. Richard always somehow managed to find time for each of his employees. Design meetings were extremely inclusive, even for a junior assistant like me, which was astonishing. I was often encouraged to speak up during these meetings which has left a big mark on me, something I still encourage in my students and in my own team.
"Richard continued to give his generous and attentive energy to those around him even after his employees left the office. He helped us with work contacts and leads during the early days of our practice, Toh Shimazaki Architecture, t-sa. Richard often had time to listen to our small concerns and would advise us on running a practice, often joining Yuli Toh and I in the pub after our annual softball games. The support we received from him was beyond what any young architect would expect. He also instilled confidence in us during the period when we hadn't yet completed many of our own projects. Once, Richard even invited my other past employer, Japanese architect Itsuko Hasegawa and I to the House of Lords for a chat and to give us support and advice.
"Yuli and I worked on the refurbishment project for Thames Wharf Studios. Working for our ex-employer with many directors overseeing the project, it was one of our most challenging but rewarding projects. After completion, Richard, made a very personal 'thank you' to Yuli and I, saying that the new spaces were wonderful and uplifting. That one gesture at the end of the project made all of the hard work worthwhile. Above all, Richard has an incredible heart that transcends his architectural achievements. He makes us believe in the power of communication through design and architecture.
"We are eternally grateful for all his generosity throughout our careers."
Takero Shimazaki, Toh Shimazaki Architects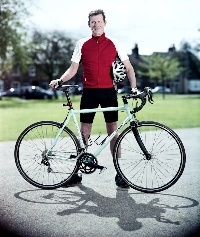 Source: Greg Bartley
"When I began my freelance photographic career 20 years ago, Richard Rogers and John Young were instrumental in encouraging me and providing much needed confidence and importantly, work. Richard always treated me as an equal and a valued collaborator. The way the practice deals with suppliers is testament to Richard's values and ethos. Invoices are always paid on time and the rights of the photographer are always respected. With Richard, you are always part of the team."
Grant Smith, architectural photographer