Young Architect of the Year 2008: Hackett Hall McKnight
Belfast-firm Hackett Hall McKnight have topped a strong shortlist to win the Young Architect of the Year 2008 award.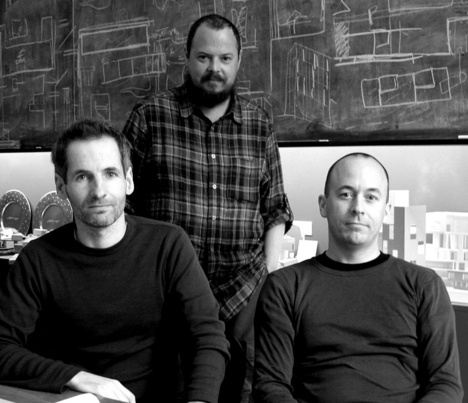 In the course of their studies, Mark Hackett, Alastair Hall and Ian McKnight each decamped from their native Northern Ireland and found work in Berlin, Dublin and London respectively.
Their decision in 2003 to form a partnership thus represented a commitment to return to Belfast.
Download Hackett Hall McKnight boards
The judges were struck by the sense that the practice had not only established a highly impressive portfolio of projects in the last five years, but had also demonstrated a determination to foster a re-energised building culture in a city that has not been the most receptive of environments to modern architecture in the past.
Two of the partners were joint authors of the first comprehensive survey of post-war Ulster architecture, published in 2006, and the practice has also found success in steering discussion about Belfast's public space provision.
In particular, its plea that planning policies developed in response to long abandoned road-building proposals be jettisoned has made a strong impact.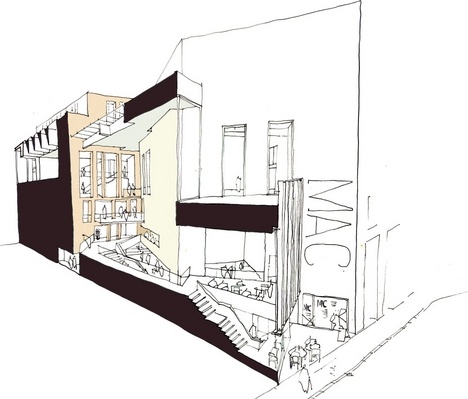 Its architectural work is characterised by an exceptional sensitivity to issues of urban continuity while also demonstrating a strong interest in rigorously geometrical methods of construction and spatial ordering.
These qualities are evident in the practice's largest built project, Dowling House. Its elevations comprise a parade of rendered piers which expand and contract in response both to aspect and to a highly sophisticated internal section.
Next March will see construction begin on the practice's first public building, the £14.2 million Museum Arts Centre (The MAC) in Belfast's Cathedral Quarter.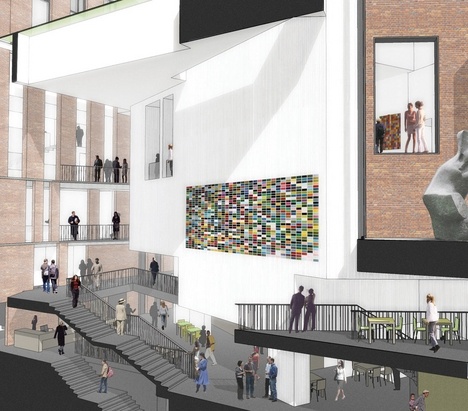 Source: Hackett Hall McKnight
Won in open competition last year, the building incorporates 1,000sq m of galleries, a dance studio and two auditoriums. These spaces are configured in three volumes, between which the architect has woven a soaring foyer.
The proportions of this space and the robust materiality of the walls that line it recall the character of the narrow streets that make up this part of Belfast.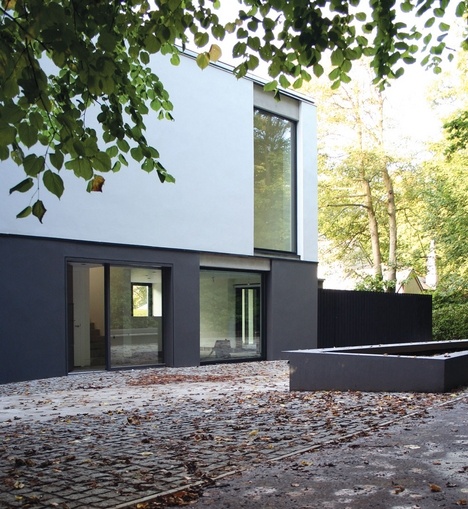 Source: Hackett Hall McKnight
The judges found the relationship between this architectural proposal and the practice's investigations of Belfast at an urban scale particularly compelling.
"This is a practice making work that will be listed in years to come," said Glenn Howells, chairman of the jury.
Hackett McKnight Hall was the unanimous choice to win BD's 2008 Young Architect of the Year Award.
RUNNERS-UP
SERIE ARCHITECTS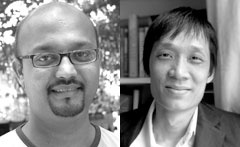 With the opening this year of an office in Beijing, Serie will extend its operation across three countries; it already maintains offices in London and Mumbai. Chris Lee, a diploma tutor at the AA, runs the four-person London office which maintains an involvement in all the practice's work. To date, its built work has been in India, under the supervision of Lee's partner, Kapil Gupta.
The Blue Frog Acoustic Lounge in Mumbai (Solutions February 22) demonstrates the firm's interest in parametric modelling, and its design developed from a close study of opera house auditoriums. Currently under construction is a restaurant at Mumbai racecourse, with a remarkable structure that draws on the geometry of trees. The combination of hi-tech modelling and local craft expertise promises to deliver a truly extraordinary interior.
Source: Series Architects
KRAUS SCHÖNBERG ARCHITECTS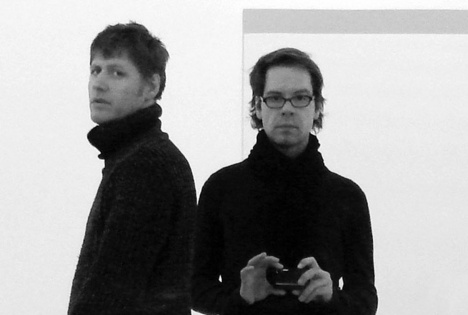 The one entrant completely unknown to the jury was nonetheless able to present a substantial body of work delivered through two offices, one in London, one in Germany.
The stand-out project among the German work was a family house in Hamburg comprising two elements: a volume of small rooms ranged around an atrium, below which a fully glazed living space has been sunk half a storey into the ground.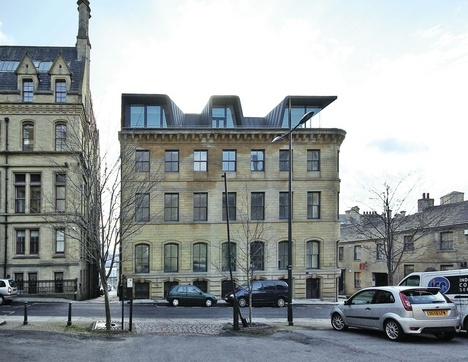 Source: Kraus Schonberg

Three residential projects in the Little Germany area of Bradford particularly impressed the judges, with a roof extension conceived as a folding plate and prefabricated in engineered timber. The two partners characteristically spend a week together each month collaborating on designs that are then assigned to one of the two offices.
McCHESNEY ARCHITECTS

Ian McChesney impressed the judges with the way he has built a practice that allows him both a high level of creative freedom and the flexibility to spend time with his young family.
His initial training was not in architecture but 3D design, a background reflected in the object-like nature of much of his work.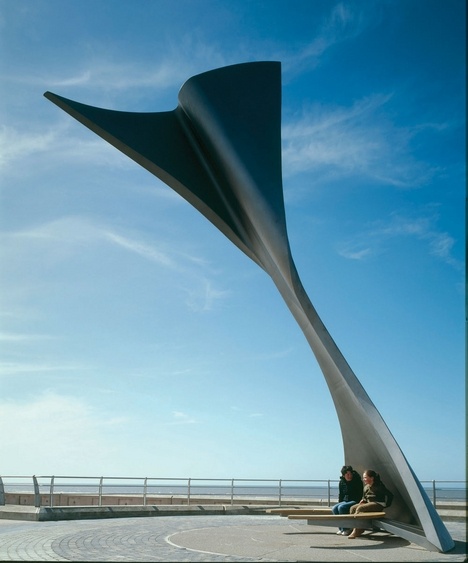 Source: Peter Cook
Having been an associate at John McAslan & Partners, McChesney has operated as a sole practitioner for the past seven years and in that time has entered a series of competitions for small structures, bridges and pavilions.
The rotating wind shelters for Blackpool in 2006 demonstrate a fantastic level of structural invention and formal flair within a very tight budget. In the recently completed Avenham Park pavilion in Preston, he has made the leap to a building scale but has lost none of the exuberance that characterises the smaller work.
FEIZ & MERLIN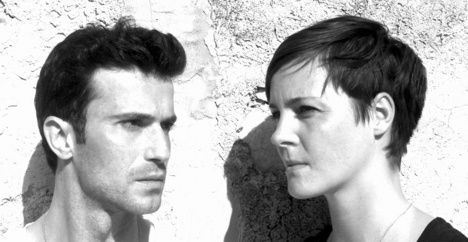 Tarek Feix and Julia Merlin met while working at Will Alsop's office and continue to balance their own practice with part-time work for Alsop.
Having worked on his New Islington and Walsall schemes, the duo established close links with Urban Splash, and the developer has subsequently commissioned a couple of small projects from them. A mobile site office constructed from shipping containers is in development, as is a marketing suite for the Walsall scheme.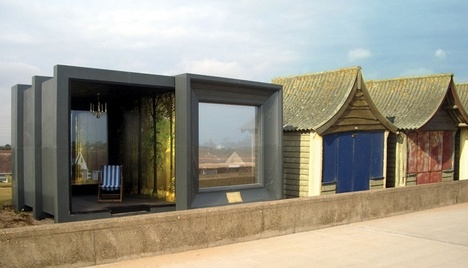 Source: Feix&Merlin
The latter project is a remodelling of the existing Wharfinger Cottage. Feix & Merlin propose cladding its gable wall with thousands of rubber rods which will spell out the name of the development while drifting in the wind. This interest in illusion and fleeting visual effects is a characteristic of much of the practice's work, including its first built project, a competition-winning beach hut in Lincolnshire.
AOC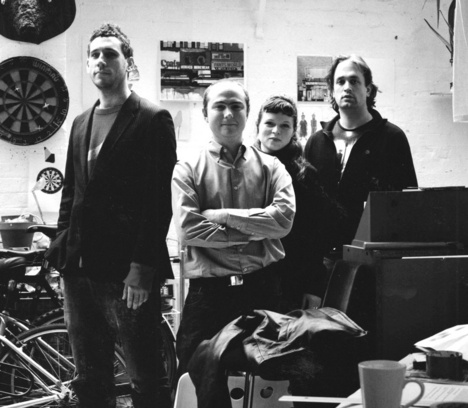 AOC has emerged as one of the most singular voices on the British architecture scene. This year saw the completion of the Lift (Works July 18), its most substantial project to date. The scheme exemplifies the firm's desire to make an architecture that is highly communicative and engages public participation. This competition-winning mobile structure is currently travelling around the outer reaches of east London, where it provides a staging ground for theatrical productions, concerts and public events.
Drawing its imagery from diverse sources and operating at both a monumental and a domestic scale, the building promotes a radically pluralist vision of public life. Uniquely among the shortlisted entrants, the work of its four partners, still in their early thirties, straddles building, masterplanning, public consultation and teaching, a range the judges felt would see it well placed to navigate the lean years that appear to lie ahead.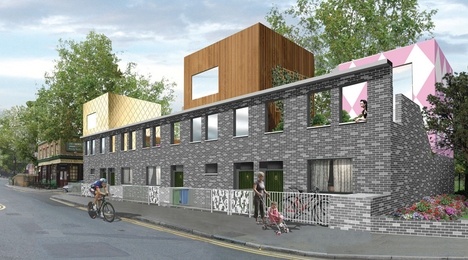 Source: AOC