David Gray: a life of architecture, landscape and camaraderie
Peter Salter on his friend and former colleague who 'cared hugely about architecture and the development of the talent of those that made it'
My friendship with David began at the AA, where we were both teachers. David had been a student there in the 1950s, one of a distinguished post war cohort that included among others Neave Brown and Kenneth Frampton. Twenty years later, Alvin Boyarsky appointed him as a teacher in the newly established unit system. His teaching with David Shalev had therefore started long before I reached the Diploma Tables, either as a student or teacher. Later, sitting on those review tables with David at both Intermediate and Diploma levels, it was clear that the work he most admired was always that of the building proposition, its strategies and its tactics. Not for him the gradual creep of process-bound work, which he, as we all, found both frustrating and difficult. David, however, recognised it as research, as a valid body of work, and looked for ways to support it.
He was always a generous and fair critic, mild mannered (unlike some of us), but you could always tell when his patience was running out by the growing redness that bloomed across his jowels. His reading of the project was filtered through a series of tiny and beautiful diagrams that he drew in a surveyor's notebook with one of his collection of sharp pointed Pentel pencils, which he carried in various point sizes, bound together with a rubber band. David always had rubber bands.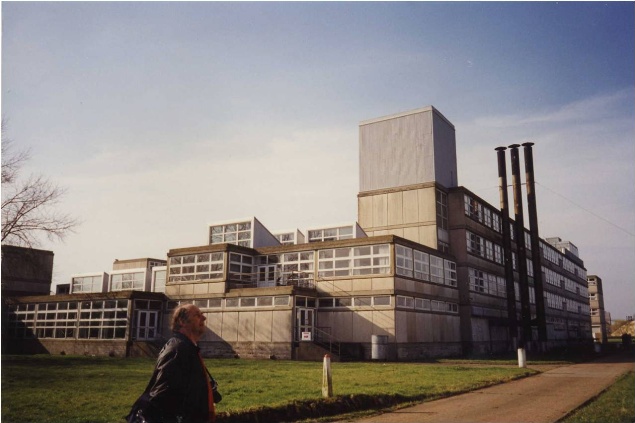 As teachers, David and I shared a belief in site context, and a love of physical geography and maps. During the period when I was working with students on a site in Norfolk, David was by that time teaching with Kisa Kawakami, on sites in Tenby, Pembroke Docks and Caernarvon.  This interest in post-industrial landscapes must, I think, have been aroused during his time teaching at the Welsh School of Architecture, which he visited for a day a week over several years. Our shared enthusiasm for East Anglia, on the other hand, dated from his childhood in Lowestoft, and my love of the North Norfolk coast. I will always remember an end-of-year party held for students in the yard of a barn in the countryside near Walsingham.  Before the picnic was laid out, David decided he had to scythe a place for everyone to sit, which he duly did, maintaining that he was an expert with the scythe.
David was born in Great Yarmouth between the Norfolk Broads and the depositional sand spit formed from tides divided by the blunt nose of Norfolk. Spending his childhood in Lowestoft from the age of seven, David must have witnessed the steady decline of the herring fleets, and the gradual silting-up of the harbour and degradation of its quayside.  He was always wistful in his relationship to such places, whether it was a student site at Rotherhithe or Tenby or his school at Gravesend. His teaching was always grounded in his own experience, whether from architectural practice or a familiar landscape.
Alvin Boyarsky's canny placement of units ensured the mix of teachers, those straight out of Diploma School looking to develop an idea, a stance, side by side with those like David who had other architectural passions. The days of the Diploma Committee would see these differences highlighted in sharp focus. In the bustle of preparing for the Diploma tables, David would be found climbing up and down the stairs, carrying the last student models, and gathering portfolios for the ordeal of the tables. Usually, several units would share a table, a ground for gladiatorial combat and the possible flutter of controversy. In his later years at the AA, David had a table to himself on which to put forward the work of a special group of students. This was because, on Alvin's insistence, he assumed responsibility for what were known as the External Students.
Together with his colleague Sandra Morris, David monitored the work of those students who for one reason or another were out of sync with their cohort. He worked closely with them and their tutors, giving them his support, and at the Diploma tables argued on their behalf for parity and recognition of excellence. He was always scrupulously fair. He cared hugely about architecture and the development of the talent of those that made it. Looking back at the End of Year Projects Review for 1987-88, it seems that the students in his unit largely divided themselves into those that went on to teach and those that became his friends, though the roles were not mutually exclusive.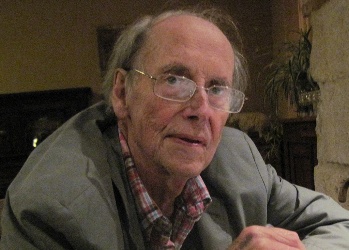 Like many of us, David treasured the camaraderie of the AA, its lack of hierarchy, and tolerated the "family" arguments usually engendered by up-and-coming elections for head of school. When Alvin died in 1990, David, along with a team that included Ron Herron, Sandra Morris and Sarah Matheson, was charged as "a safe pair of hands" with the day-to-day running of the school until a new chairman was elected. David took on this task with great commitment; he set aside part of his teaching day and most parts of other days for the administration of the office of chairman. A steady stream of pencil (Pentel and propelling ) notes and messages ensued.
David's commitment to the AA and his contribution to its teaching were recognised in 2013 when, to his great delight, he was awarded an honorary life membership of the AA.  David was a man of close reading in many directions. As a partner of Lyons Israel Ellis and Gray, David was rightly proud of his National Sea Training School in Gravesend. His architecture was of articulated form-making of functional space and structure, definitively modernist. Among those in the office at the time was Jim Stirling, of whom it was said that his project for Leicester had all the articulations of a ship. The same might be said of LIEG 's work, the vocabulary of patent glazing steel windows, flat roofs and a love of flue exhausts coupled with board-marked concrete, a brutalist expression.  When encouraged by the talk of estuarine conditions and building, he would, on occasions, reveal his design strategies for the Sea Training School in Gravesend. He was modest about his achievements as an architect, but not of his more practical skills (of which more later). In 1988 the AA curated an exhibition of the work of Lyons Israel Ellis and Gray, followed by a publication of the built works and projects between 1932-1983. David became a partner in the practice in 1970. The catalogue edited by David with Alan Forsyth included reviews of the practice's work by a group of the most influential architects and theorists of my student days. The list of assistants during that time reads like a "Who's Who" of architects; it was the practice to be seen to work in. 
Camaraderie was a great driver in David's life: gathering together as friends both architects and the like-minded. His warmth and friendship meant that he and his wife Ilse held wonderful parties at Princess Road. One particularly memorable occasion was a party to display his son Adam's early paintings:  the house was filled with huge canvases, like the flats of some Inigo Jones masque. A visit to the upstairs living room might involve David explaining the intricacies and the laying of the panelled plywood floor. The centerpiece in those days was a Tecton chaise-longue.  However, over the years and as the result of finding a new source of bentwood furniture in the South of France, the room, indeed the entire house, was taken over by Thonet furniture. David acquired a bentwood cradle long before the patter of his grandchildren's feet was heard. So wide-ranging was his collection of chairs that he became an expert on the production runs of this furniture, and a select few were put on exhibition at the Design Museum in London. The barn space of the house in France became a restoration yard for the stressing of recalcitrant bentwood components, newly found pieces, and for the eradication of furniture beetle, a task at which he considered himself to be an expert!
David's interest in assembling components, whether architectural or other, was manifested in diverse corners of his life: in the metal balusters of his French house, in the geometric drawing equipment lent for publication and exhibition, in the planning of a lavatory suspended over the stairs at his house in Princess Road, in the mechanics of his corkscrew collection. He enjoyed rummaging through ideas and objects.
Frailty had been creeping up on David for several years, but I will always remember those sunny afternoons over a period of at least five years when we explored together the Gaillac countryside, looking for particular wines in remote vineyards among fields of sunflowers, dodging the Tour de France.
Postscript:
Peter Salter is professor of architectural design at the Welsh School of Architecture