Top 50 Films for Architects: Pixote
3. Pixote
Director: Hector Babenco
1981
Pixote is a gruelling story of human waste but finds there is unexpected visual beauty in deprivation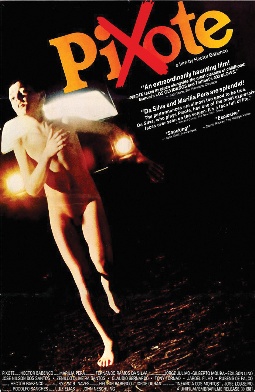 Pixote, with roots in a Brazilian favela, is the blackest story of human waste, yet as richly coloured as Carnival. Director Hector Babenco finds unexpected visual beauty in deprivation, but essentially this is a gruelling visit to the lower depths, which forms part of a full experience of any city, and becomes visceral, hence inescapable, here.
The narrative unfurls without explanation. You hear the catcalls of the adult prisoners before you know what is making the noise.
It takes place in a cave you've never been in before. Child prisoners are paraded past the jeering herd — why? You never find out; it's a random aspect of hell. Events of frighteningly different texture put a brutal end to games in the prison yard; not all the children return alive from the unscheduled midnight ride.
It's another borstal story, set in Sao Paulo and far bleaker than De Sica's Shoeshine, to which it refers in details like another escape through an infirmary window. Exactly halfway, they break out, but this isn't the interlude before recapture that you're expecting.
The prison is never seen again, and freedom is hardly freer than prison. The little gang are cheated as usual, by pimps and whores now instead of police and the courts. Murders don't cease either; devilish twists in that department that you'll find out. It is the blackest vision, yet bursts with raucous life.
These lives were always precarious: the boy who played Pixote died six years after filming in a shootout with police.
Top 50 Films for Architects