Top 50 films for architects: Once upon a time in the West
6: Once upon a time in the West
Director: Sergio Leone, 1968
Music dictates the action in this metaphysical or post-modern western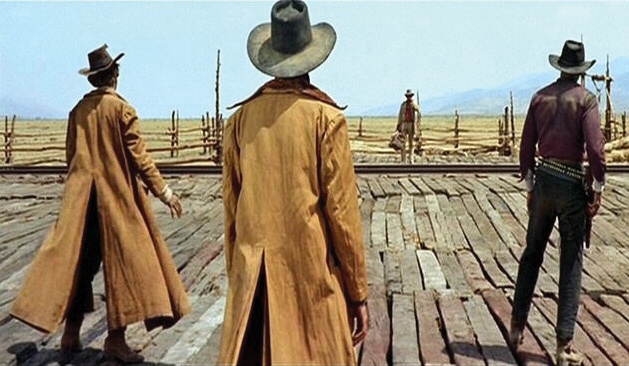 It has been called an opera. The director is Italian and the words aren't important. Apparently, in places Leone made a rewritten narrative fit music composed for an earlier script, so music dictated the action.
This metaphysical or post-modern western is operatic in other ways too. The plot is simple, mesmerising and practically incomprehensible. It involves old rivalries, a single newcomer and the continual challenge of trying to read int-ention in expressionless male faces which fill the giant screen.
The opening scene follows three gunmen in long leather coats waiting for a train. One spends ages trying to get a fly to leave his face without using his hands. The train arrives and their prey isn't on board, or so they think. He got off on the other side and is revealed when the train pulls out. In a minute all three are dead.
This pattern of long preamble and sudden resolution fits many episodes and the whole epic too. There's a series of cavernous interiors that spread sideways to match the widescreen format; they're dim spaces full of intricate gear with no use but to complicate our view. The enigmatic exchanges, sometimes mumbled looking away from camera, dare us to make them out.
A certain clarity comes at the end: the mystery man's quest was simple revenge, nothing else. He returns his signature harmonica to the man who stuffed it in his mouth all those years ago. It's a return to earth after wild inarticulate flights.
Top 50 Films for Architects