Top 50 films for architects: Late Spring
7: Late Spring
Director: Yasujiro Ozu, 1949
Ozu's film explores elements of human communication where words are secondary to space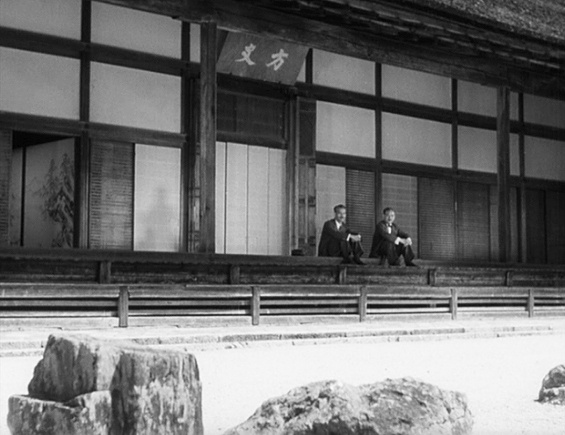 It used to be thought that, because Ozu was the most Japanese of directors, he could not be exported. His effortless understanding of traditional Japanese space is conveyed primarily by a camera that hugs the ground, looking down a corridor from one end of the house to the other. You might simply be waiting for someone returning home to appear at the other end — a crucial moment in Ozu.
The plot can be told quickly. A father knows it is time for his unmarried daughter to leave home. Neither of them really wants this, and the only way to bring it about is for him to play a painful trick on her.
The best scenes are often wordless, or close to wordless. Conversation, when it occurs, circles without much forward motion or moves at different speeds because the speakers are not in the same mental place. Yet the subject is always human communication.
Two extraordinary scenes involve works of art, elements extraneous to the action that strongly condition it. Watching a Noh play, the daughter forms an upsetting idea about her father which she can only express by looking down or away.
Later, the father visits a famous Zen garden with a friend. The rocks are near each other yet stand apart, like the people in the story. The talk circles and comes to rest, helped to resolution by the stretches of sand dotted with carefully placed stones.
Top 50 Films for Architects