Top 50 films for architects: Apocalypse Now
10: Apocalypse Now
Director: Francis Ford Coppola, 1979
Francis Ford Coppola's interpretation of Conrad's Heart of Darkness is a journey into the unknown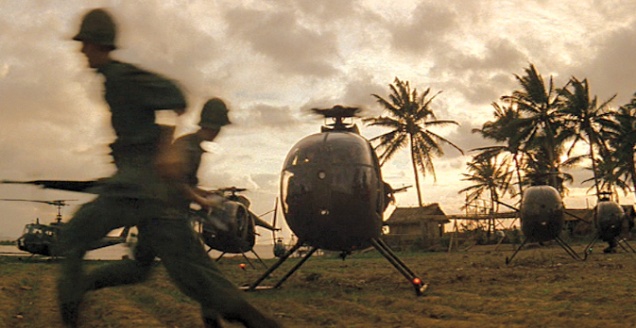 Context matters. Coppola's grandiose film about the Vietnam War was made when the memory of it remained raw; when the idea of imposing a mythic shape on the material seemed startling.
He turned to Joseph Conrad's Heart of Darkness. It is a despairing tale of the spiritual failure of European attempts to master Africa. In the film, history repeats itself on another continent 80 years later.
Both stories turn a journey up an unknown river into a voyage into the darkness of the self and the wider culture it is part of. Both employ a protagonist who is more observer than participant, who keeps his distance from the horrors. In both, the river is the thread that lends spatial consistency, punctuated in the film by incidents that disrupt the meandering progress like explosions.
The first apocalypse is a helicopter raid on a native village, with Wagner's Ride of the Valkyries drowning the whirr of the chopper blades. It starts in an exhilarating rush and ends in chaos. The next two take place at night in searchlight-glare that lends a fairground air to the carnage. All three are expertly orchestrated tumults: disastrous, but never dull.
The final episodes purport to take us to the heart of the human darkness the war has thrown up. In the film this comes down to the figure of Marlon Brando, his enormous bulk concealed in darkness, a corrupted hero whose answer to the horrors of war is to create a few of his own.
Top 50 Films for Architects