The Perfect Place to Grow: 175 years of the Royal College of Art
The Perfect Place to Grow: 175 years of the Royal College of Art
Royal College of Art, Kensington Gore, London SW7
November 16-January 3
www.rca.ac.uk
While the Royal College of Art is celebrating its 175th birthday with a retrospective exhibition, the college's architecture department is moving forward into a new era of rapid change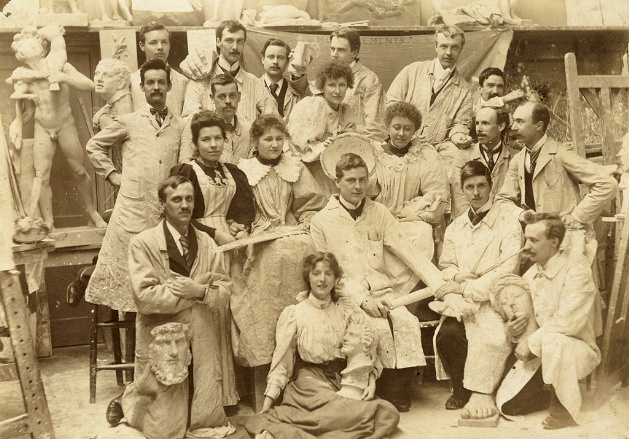 Source: Royal College of Art archive
There was a joke that used to go around the Royal College of Art that the motto of the school was "The Best Thing is the Acceptance Letter" — a daft but acerbic point about the disproportionately powerful reputation that the college has for its tiny size.
This, along with the notorious difficulty of securing a place on its courses, meant that the actual day-to-day life of the students had a great deal to live up to. Out in wildest Kensington, beside Hyde Park and the Albert Hall, around 800 postgraduate art and design students spend two years of their lives tucked up in Jim Cadbury-Brown's lovely Darwin Building.
Recently a stable period in the college's history has come to an end. The previous rector, Christopher Frayling, left in 2009 and was replaced by Paul Thompson, who is now steering the school through a plan for massive expansion in both space and student numbers. A rump site in Battersea is being expanded to accommodate nearly half the school, with a masterplan and new buildings by Haworth Tompkins developing a dedicated fine arts campus.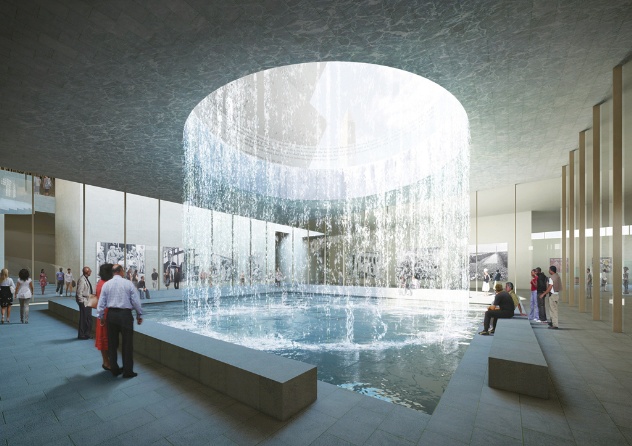 Source: David Adjaye
It is in this context of rapid change that the RCA celebrates its 175th anniversary, and to do so it is putting on a large exhibition entitled The Perfect Place to Grow. This will tell the story of the college, from its beginnings as the Government School of Design, finding itself in Kensington with the V&A after the Great Exhibition, before becoming the Royal College of Art from 1896 onward.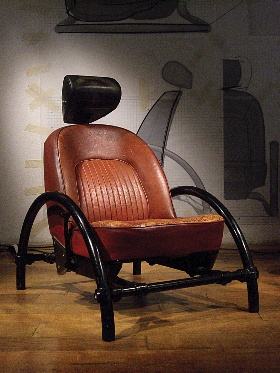 Source: Courtesy Ron Arad
The various roles which its designers, artists and architects have played in British history will be stressed, with works on show from such names as Edwin Lutyens, Henry Moore, Barbara Hepworth, David Hockney, David Adjaye, Tracey Emin, Ron Arad and Thomas Heatherwick.
In recent years RCA Architecture has settled into a certain niche, somewhat removed from the other major London architecture schools. For a start it was tiny — around 60 people, including staff, giving it a rather fraternal atmosphere. The art school milieu is, of course, one of its great attractions, and collaborative and social opportunities abound. Although there was no "house style" that you might have found in other schools, there was a strong sense of personality coming from the professor, Nigel Coates, who encouraged ideas of "narrative" design. Under tutors such as the late Gerrard O'Carroll certain themes became recognisable: theatrical architecture inhabited by new and often macabre programmes drawn from wildly extrapolated social trends. It could sometimes be hackneyed, but in the last few years RCA students have been frequently picking up awards for their often dystopian projects.
Of all departments of the school however, it is perhaps architecture that is changing the most, set to nearly quadruple in size. As part of the ongoing tumult, the college created a new position of dean, with Nigel Coates retiring in 2011 after failing to win the role. Taking up the new position is Alex de Rijke of dRMM, an RCA graduate himself, who is overseeing a whole new department of architecture and interior design.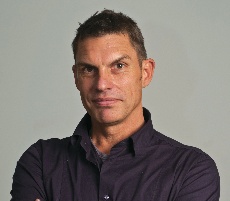 De Rijke's vision is to introduce more physical methods into the RCA, without sacrificing what's already there. "What needs to be done is to overlay the existing qualities with more," he says, "rather than pull the rug out and try to completely change the culture."
Many current staff remain, but de Rijke has brought in fresh blood: Ab Rogers is heading interiors, Susannah Hagan research, and Charles Walker is taking over architecture. Walker previously ran a unit at the AA which each year built a pavilion, designed in competition by students; a similar approach is already being implemented this year at the RCA.
"It's an interesting new departure for this school," says de Rijke, "that coincides with more emphasis on making, prototyping, modelling, 3D work."
It's not easy for de Rijke, though. The student body was already assertively vocal before Coates left, and since then there have been occasions of near open revolt over what the new direction of the school is to be. It seems to be taking time to properly stamp authority on the new situation; and this is before we even consider the wisdom of expanding the provision of architects in the depths of the Great Recession. However, de Rijke isn't impressed by this argument: "You'll find that other schools are growing even more — we've got 104 spaces. Compared with most schools of architecture it's still pretty small."
So it'll be interesting to see in the medium term if RCA Architecture can continue to punch above its weight. "Growth brings with it more of a critical mass," says de Rijke. "More difference in views and competition within the school, which I think is a good thing."