The Meaning of Home by Edwin Heathcote
The Meaning of Home
Edwin Heathcote
Frances Lincoln, £12.99
In this witty and surprising book, Heathcote reveals the ancient secrets hidden within the modern home
Every year, in spring, my wife performs a domestic ritual from the country of her parents, Hong Kong. Incense is lit and a tribute of plain rice and biscuits is offered to the household gods at a place of particular significance: the front door. Protection and prosperity are sought for the coming year. This act, which is performed very matter-of-factly and only takes a couple of minutes, has always struck me as rather beautiful and important. It speaks to the intangible qualities that make the dwelling more than functional shelter. And I've always liked to think that a truly ancient thread of cultural meaning was carrying on in a fairly new, undistinguished London flat.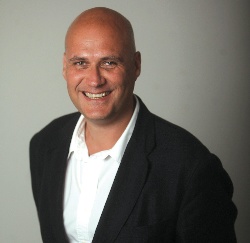 It turns out that, to drink from a similarly immemorial well of lore, I need only have cast my eyes downward to the skirting board. The chapter on mouldings in Edwin Heathcote's book The Meaning of Home has, I suspect, transformed this floor-level architectural feature for me forever.
The mouldings derive from the composition of classical temples, places of sacrifice. The round form at the skirting board corresponds to the rope binding the feet of the sacrificial victim. The scotia, a detail used to give shadow and visual weight to the base of the wall, is named for a goddess of the underworld and darkness. Heathcote continues: "Darkness was conceived not as we see it, as a lack of light, but as a physical substance, the shadow containing a miasma made black through a density of the tiny particles of dead souls."
The Meaning of Home teases the fantastical out of the mundane on almost every page. "Our houses and homes," Heathcote writes, "no matter what style they are realised in, no matter how modest or seemingly ill-considered their architecture, are vessels of an extraordinary history, perhaps the last repositories of a language of symbol and collective memory that ties us to our ancestors, to profound and ancient threads of meaning."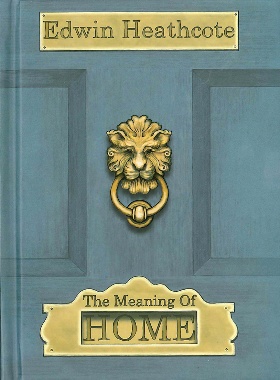 Once or twice, as he describes this bubbling reservoir of symbols and archetypes, and the connection to folk consciousness that might be gained by sipping from it, one worries that Heathcote might be about to get carried away and become a kind of Deepak Chopra for the Ikea generation (Flatpack Chopra?). However, he always manages to keep things grounded. The passage on dead souls quoted above is promptly followed by one describing the practical need for skirting boards as a way of protecting walls from damage.
This is a slim book, less than 200 pages, but a meaty and entertaining one, rife with fascinating details. "Hall" and "Hell" both derive from the same word, "heall" or "covered place" in Old English.
"Ghost" is the mirror word of "host", the stranger to whom hospitality must be shown. When Barbara Stanwyck hides behind the door in Double Indemnity, the door is the "wrong way around", opening out into the hall.
As well as being a writer, Heathcote is a designer of architectural details, and the chapter on what modernists did to the door handle has a spark of real passion in it.
Each brief chapter deals with a different part of the house — bedrooms, corridors, balconies, mirrors and so on — and each has its origins in a series of columns Heathcote wrote for the Financial Times, where he is architecture critic.
It's not a hugely original format for a book; Bill Bryson did something similar. But Heathcote is deft and witty, and wields the tremendous erudition he brings to the page with an enviable lightness of touch. And the cultural spectrum is spanned: Gaston Bachelard, Slavoj Zizek and Walter Benjamin rub citations with modern films such as Home Alone and The Matrix.
Sometimes The Meaning of Home feels like a miscellany, with Heathcote acting as valet discreetly ushering the reader through massed references and realms of myth. But his own insights, when they appear, are as valuable as anything derived from all that reading and watching. "Putting books in order," he writes, "gives the reader a chance to become an architect, to build a personal world in which, almost certainly, only the user has the key to understanding the order, to travelling through the words."
The Meaning of Home is a fine addition to the shelf.
Q&A with Edwin Heathcote
One of my favourite current artworks is a big graphic by Anthony Burrill What do you mean what does it mean?. It seems to encapsulate an indignation artists, musicians and architects express when asked to explain anything but also the niggling desire of an audience to understand. Why do things look the way they do? That is what has drawn me for years to explore some of the origins of the everyday domestic interior, a space so familiar we have entirely stopped being able to see it. The book grew from a column I had in the House & Home section of the Financial Times in which I tried to inject a little theory into real estate journalism, which earned me an entry into Private Eye's Pseud's Corner. It is still quite difficult to write in the mainstream British press about meaning, mythology, symbolism, sex and the inevitable cocktail of media and sources that any such exploration entails. So I must give the FT credit for sticking with it, but I also felt I wanted to expand the articles into essays and The Meaning of Home is the result. It was partly inspired by Gaston Bachelard, Roland Barthes and WR Lethaby, but it is far from an academic book. Rather, it is one aimed at anyone who has a home and has ever wondered, what, exactly a door knob, a window or a ceiling rose might really be about.