The London Square: Gardens in the Midst of Town by Todd Longstaffe-Gowan
The London Square: Gardens in the Midst of Town
Todd Longstaffe-Gowan
Yale University Press, 334pp, £30
Todd Longstaffe-Gowan's book explains why London's garden squares are still appealing
When Ceddy — Cedric the carpenter, that is — was busy repairing the doorcase of my house in Suffolk, he stopped for a moment and called me over. "Oi thought you might want to have a look at this," he said. Ceddy, nearing 80, had split one of the supporting columns neatly in two; inside one half was a bold pencil inscription in bounding 18th century script.
It read "1, Leicester Square".
An early example of architectural salvage, that column — indeed the entire doorcase — had once graced a house on the north side of Leicester Square in one of this London address's many incarnations. No 1 Leicester Square had been auctioned off in 1789; my house was built the following year. Fetched up to Ipswich by boat, and carted along narrow East Anglian lanes, the Leicester Square doorcase began a new life as remote from London's West End as brutal 20th-century urban planning was from that of the 18th.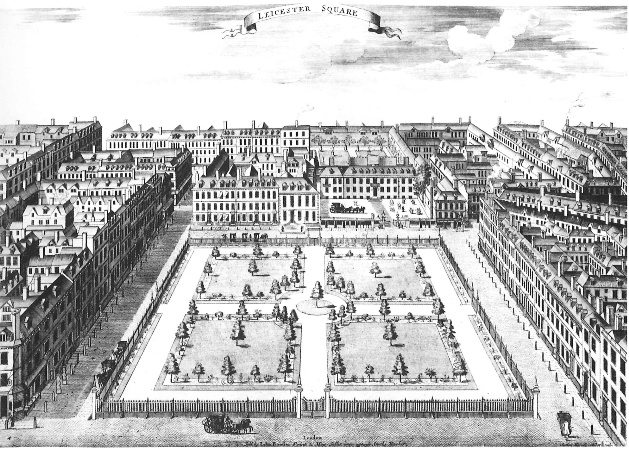 It is not, though, architectural fragments alone that have survived from the London of early garden squares, but the very idea that here was one of the best ways of ordering city life. After so many well-meaning, yet failed, experiments in urban planning, London's squares remain an ideal in the 21st century. Todd Longstaffe-Gowan's thoroughly researched, elegantly written and handsome book explains just why these garden squares retain their appeal, from both a practical and an aesthetic viewpoint.
Imported ideas
Not that everything was perfect with the London square. Imported as an idea from Italy in the 17th century, it emerged — notably through the designs of Inigo Jones for Lincoln's Inn Fields and Covent Garden Piazza — through a commission created by James I and led by Henry Wotton, author of The Elements of Architecture (1624), an early attempt to bring the ideas of Vitruvius to attention in England. The commission's modest brief was to make London a "truly magnificent city comparable to the Rome of Emperor Augustus". The squares were a good start.
Initially paved and open to the public, they were enclosed as they spread, their new gardens railed around to create what the poet John Clare described as "a wider space between the genteel and the vulgar race".
Today's "gated communities", with their dismal architecture, exist to keep the rich and vulgar from the poor and dissatisfied.
Today's 'gated communities' exist to keep the rich and vulgar from the poor and dissatisfied
Yet, as Longstaffe-Gowan, a distinguished landscape architect, observes, London's squares soon became as much a hotbed for vice and devilment as they were designs fit for a Roman emperor. He cites AA Gill's Sap Rising (1996) and Alan Hollinghurst's The Line of Beauty (2004), two novels that "have used the central garden as the setting for clandestine sexual encounters". I will not reveal what Havelock Ellis had to say about the London Square in his Studies in the Psychology of Sex of 1906 (it's on page 8, if you must; there's more licentiousness on pages 98-99).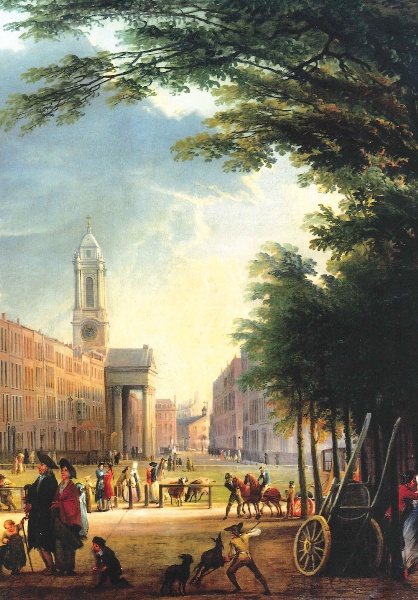 Longstaffe-Gowan is very good at explaining the ways in which the London square multiplied at a rapid rate — in the mid-1720s, Daniel Defoe found "new squares and streets rising up every day" — and how these changed with the social aspirations of the new middle classes, how they were planted and how, eventually, their relentless progress was stopped as the new Victorian suburbia with houses rising from individual private gardens bloomed.
Making a comeback
By the time the last squares were built, in Earls Court and West Kensington in the 1880s, Leicester Square, one of the veterans, had become "a festering wound on the metropolitan topography". It still is.
During the second world war, London squares were stripped of their railings in a zealous quest for useless wrought iron, while in post-war years supposedly civilised institutions such as the University of London were hell bent on destroying them.
London's squares have been revived since. There have been new additions — on the plus side, the Barbican; on the negative, the new "gated" squares — while, for better or worse, squares are planned for the Chelsea Barracks site and elsewhere. Longstaffe-Gowan's engrossing, oblong-shaped book should certainly interest any architect, politician or planner charged with creating new city streets.