Student shows: Cambridge University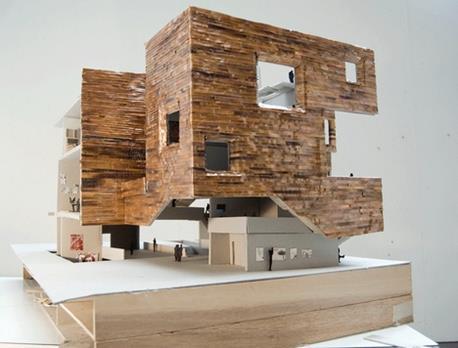 Undergraduates rose to the challenge in the absence of more mature diploma-level work
The students of the Cambridge University School of Architecture elected to hold their annual show in London, following last year's precedent. It is an exhibition they have organised and funded themselves: two truckloads of students' work displayed in the extraordinary crumbling labyrinth that is the basement of Shoreditch Town Hall. Models perch in crumbling brick niches and cast iron grates, drawings are mounted against peeling ochre wallpaper and cast iron pipes rise out of the ground.
The school is emerging from a monumental and well-documented shake-up following the closure of the diploma school and a review of the relationship between research and studio teaching. As the dust settles, there is a palpable sense that the school is re-forming and ready for scrutiny.
The exhibition is refreshingly full of ideas about buildings. It is packed full of models of all scales — site models, design development models, models of buildings — backed up by drawings and stacks of sketchbooks documenting project development.
The projects across the year groups show a consistent concern for exploring place, context and character in building, through the study of cities and places, events and communities, real and representational.
They tackle themes ranging from a Fenland marine agency building in the first year to concert spaces, hostels, guildhalls and art schools. These are meaty projects, getting to grips with what makes our cities enduringly interesting and evolving.
Spatial investigation is apparent everywhere. Images that stand out are second year student Eleanor Measham's vocational school (taught by Sarah Hare and Nikolai Delvendahl); Fiona Giles's music space (Meredith Bowles and Piers Taylor's unit); Jane Hall's art school (Tom Emerson and Max Beckenbauer's unit); and the work of third year Amelia Mashhoudy (taught by Jay Gort and Nathan Jones).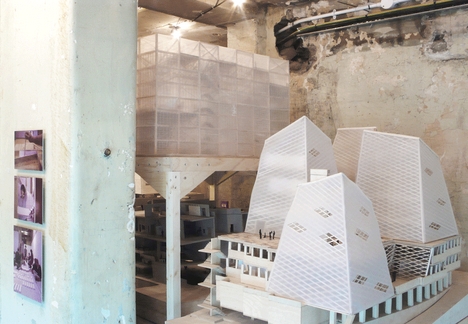 The results are confident, with projects developing over the years in scale and complexity, and with creative flair. In spite of the hiatus of recent years, the exhibition gives a very convincing sense of coherence to the mode of teaching and pre-occupations within the school.
It is inevitable that the maturity of work that comes from diploma level students is missed here. While the school has recently started a part II-accredited MPhil course, its connection with the degree school is not yet explicit. Judging by the work on display, the scope of its interests seems at odds with the rest of the school, and the work lacks sophistication.
The undergraduate students are therefore missing out on the more challenging dialogue of working alongside diploma students. At the same time, it appears they have risen to this challenge, producing work that is culturally and intellectually engaging.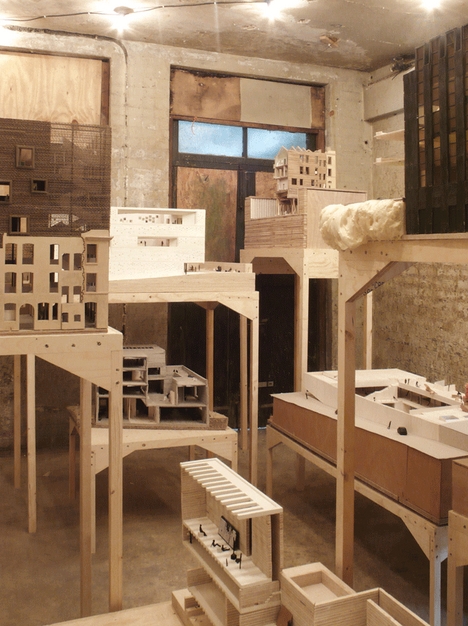 Postscript:
Biba Dow is a director of Dow Jones Architects.