2012 in review: parallel worlds
Rab Bennetts on the correspondence between modern dance and architecture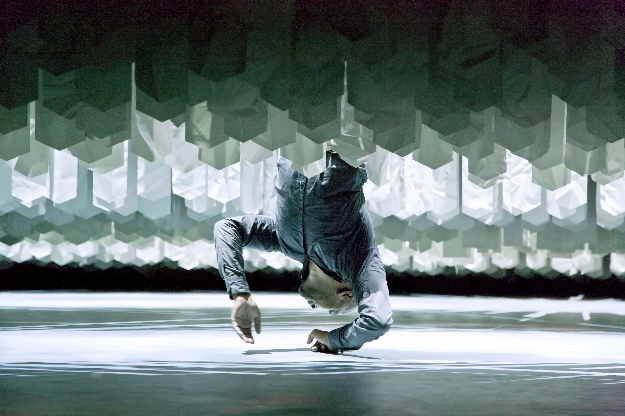 Source: Richard Haughton
Away from the day-job, as a Board member at Sadler's Wells I constantly see the parallels between modern dance and architecture. Like a building, dance speaks no language and I find myself absorbed by its movement, spatial composition, precision and design, plus music of course.
The mesmerising lighting in 'Afterlight' by Russell Malliphant, or the layers of story-telling banners in 'TeZuka', by Sidi Larbi Cherkaoui are among the most memorable in the last few years but the star of  2012 was 'Desh', an autobiographical piece by the choreographer Akram Khan. 
Moving between Bangladesh and Britain, Khan's narrative is overlaid with an architectural context of objects, colour and light, the latter devised by the designer Michael Hulls, who trained as an architect. 
In 2012 Khan also went on to create a moving piece about 7/7 for the Olympic Opening Ceremony, by far the most uplifting cultural event of the year.