2012 in review: a Kahn revival
Ellis Woodman on a stellar year for the late great architect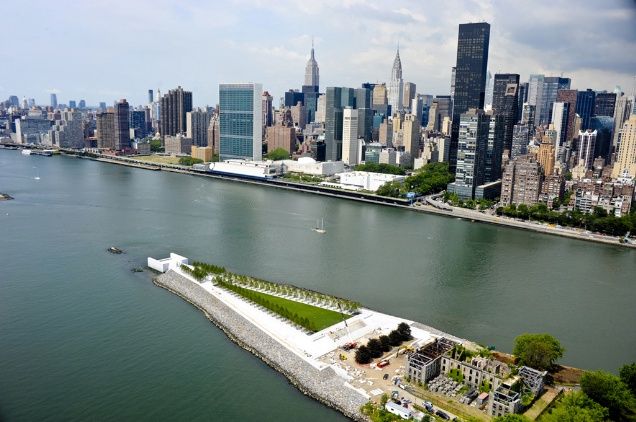 Source: Amiaga photography
It is tempting to suggest that if there was an architect who dominated 2012, it was one who has been in his grave for 38 years. The late Louis Kahn enjoyed a major retrospective at the Netherlands Architecture Institute in Rotterdam and the completion of his long delayed Four Freedoms Park in New York.
His influence was also in evidence in some of the best new buildings of the year — Valerio Olgiati's housing in Zug, Raphael Zuber's school at Grono and the Ghent Stadthalle by Robbrecht & Daem and Marie-José van Hee.
Kahn's rigorous articulation of structure was also surely a key reference for Peter Märkli in designing the headquarters for the surgical implant manufacturer Synthes. Built on the edge of the Swiss city Solothurn, this is a vast bar of a building, which addresses a curve in the river Aare and the foothills of the Weissenstein Jura mountains beyond. With ceilings of a minimum 4m in height and a circulation system that runs unabated from one end of the building to the other, it is a project conceived on a palatial scale.
The building is imbued with a powerfully classical spirit but makes that tradition live through its grounding in the reality of the community that it serves and its rigorous application of contemporary construction methods. It is the crowning work of Märkli's career to date and my building of the year.