A tribute to architect and educator O'Carroll is hindered by its lack of focus
Darkitecture:
Learning Architecture for the 21st Century
By Gerrard O'Carroll et al, edited by Iwona Blazwick
Two Little Boys, £15.95
3/5 stars
"Darkitecture" is a word coined by critic Iain Aitch to describe the work of the architect and educator Gerrard O'Carroll. "We love architecture but we hate the way architecture is," O'Carroll told Aitch in 2007, for a Dazed and Confused article about his Don't Panic show at the Architecture Foundation.
"We thought that something had been left out of the way it was taught. The human element is left out."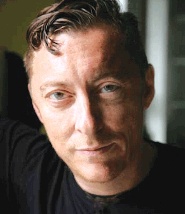 Teaching ADS4 at the Royal College of Art from 2000 until his death in 2010, O'Carroll endeavoured to reinstate that human element: an architecture that could shock, an architecture that spoke in the language of our deepest desires and fears, an architecture based on love.
Iwona Blazwick's book is a memorial to O'Carroll and an effort to capture the spirit of Darkitecture. It brings together O'Carroll's writings, projects by his students and descriptions of the exhibitions he produced as part of the Office for New Environments. These are mixed with a kind of posthumous festschrift: writings in celebration of O'Carroll, and other pieces in keeping with themes explored by ADS4.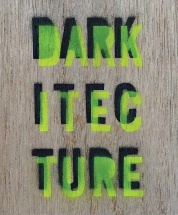 The chapter "The Future Ain't What it Used to Be" is among the strongest, and gives a sense of this odd mixture in practice. It includes two pieces by O'Carroll, a dialogue between O'Carroll and Fiona Raby, the co-founder of ADS4, photos from Wouldn't It Be Nice, a 2008 exhibition at Somerset House designed by O'Carroll featuring Dunne & Raby, and interesting but unexceptional essays by Jonathan Hill and Gilda Williams on the Grand Tour and modern ruins respectively.
Some of the inclusions give the impression of highlights from a course reading list: Paola Antonelli's catalogue essay for the seminal 2008 exhibition Design and the Elastic Mind, Anthony Vidler's 2012 AA lecture Troubles in Theory: Architecture and War, an extract from Anna Minton's superb book Ground Control and Rowan Moore's Evening Standard review of the same book.
All valuable pieces of work, but Darkitecture is terribly hampered by its breadth — it simply cannot decide what it wants to be. There are at least two decent bases for a book here, and either one might have worked, but together they're a muddle.
A Darkitecture reader, containing essays by O'Carroll and in sympathy with his architectural philosophy, would make a stimulating anthology. A celebration of his work would also have been a worthwhile project. By trying to do all of these things,
Darkitecture hobbles itself and the result is a puzzling book. While it has much to recommend it, some portions have a distinct whiff of padding.
Those who knew O'Carroll will certainly enjoy this book, but more focus would have helped it appeal to a broader audience.