Tony Fretton 'The best clients are all women'
The founding director of Tony Fretton Architects on James Gowan, Louis Kahn and Lina Bo Bardi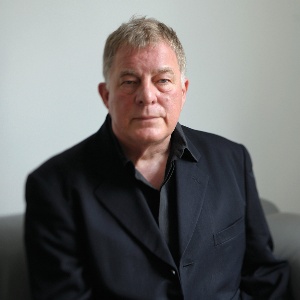 Source: David Grandorge
What got you started?
After thinking I would be an artist, I happened to see an article on architecture and realised I wanted to apply my creativity to social issues.
Who was your most inspiring tutor?
James Gowan. He taught how my instincts as a designer could be translated into effective actions, and how my ideas were located in the history of architecture. Tolerance of the very different orientations of his students, combined with his critical intelligence, made him a great teacher.
Which architect have you learnt the most from?
It changes over time. Currently, Louis Kahn and Lina Bo Bardi.
Which living architect do you most admire?
There are so many. Alvaro Siza and Frank Gehry, who defy their critics by showing how a great architect can move through uncertain phases back to greatness. I admire the deep intelligence of Roger Diener and the creative strength of Peter Zumthor. Paul Robbrecht and Hilde Daem, and Marie-Jose Van Hee, show me that architecture is alive and well.
What "great" architecture leaves you cold?
My approach is to keep looking until I understand it.
What is your best project?
Something in the future that I do not yet know.
What project do you most regret losing?
The early ones, like Holy Island and the Laban, that had real élan and would have established our reputation earlier.
What part of the design process do you most enjoy?
The early part where I have no idea what will emerge. The development of the project with clients when chance plays a role. The discussions with my colleagues as they develop and detail the project. Writing and speaking about it afterwards.
What is your Achilles' heel?
Not knowing what my Achilles' heel is.
Which house would you most like to live in?
One of the Krefeld houses by Mies van der Rohe if it happened to be in London.
What is your favourite city?
Several. Rotterdam, where my partner Ingrid lives and many of my colleagues at TU Delft are located. London, although the UK is exasperating.
What building would you most like to see demolished?
The majority of recent housing made in London's Docklands. What a colossal missed opportunity that was. It's not new: Disraeli, looking at the Victorian development of the UK, asked if this, as a great nation, is the best we can do.
You can work in whichever city you want at any point in history - where and when would you choose?
Here, now.
What is the most important relationship of your working life?
With my fellow principals Jim McKinney and David Owen, and in TU Delft where I am professor with Christoph Grafe and Mark Pimlott.
Who is your favourite client?
Clients for whom I would lay down my life have all been intelligent, strong, socially responsible women. They show the defective nature of the male idea of aggressive management, especially when it is adopted by a "woman working in a man's world". Yes, this is a coded message to the Dean of my faculty.
What would be your dream commission?
A project where the programme, client and location made me mobilise my deepest resources.
What one piece of legislation would you introduce?
The reintroduction of government and city architects in the Flemish bouwmeester model. The formation of an independent body for education. The introduction of these and other measures so that they were unshakeable and independent of politics.
What is your favourite architectural book?
The large and impossibly formatted book on Kahn. The double volume of drawings and photos on Lewerentz.
What is your favourite novel?
I have to admit I am slow in reading novels. I recently read some Houellebecq and Murakami. I read more political biography and poetry. I am reading Ted Hughes' Tales From Ovid. I re-read WH Auden and Aeschylus to see how politics and morals can be addressed in forms.
What are you listening to
Don Byron. Miles Davis. Coltrane. John Cage. Django Reinhardt. Beethoven for violin and piano. Samuel Barber. Brahms' piano works. Iggy Pop. Jack White, which I barely understand.
Complete the sentence: At heart I am a frustrated…
European.
What have you sacrificed for your career?
Everything I possibly could, without a moment's regret.
What does your family think of your work?
It appears that they approve.
Your child tells you they want to be an architect. What do you tell them?
Study and live outside the UK.
Is it getting easier?
Actually yes, since it has become possible to work across the EU… although like many things that seemed secure, this too is being tinkered with by the government. Cameron has to face down the eurosceptic wing of his party once and for all.

Postscript:
Tony Fretton is the founding director of Tony Fretton Architects