Stephen Bates 'At heart I am a yoga teacher'
The Sergison Bates director on Milan, jazz and the fisherman's life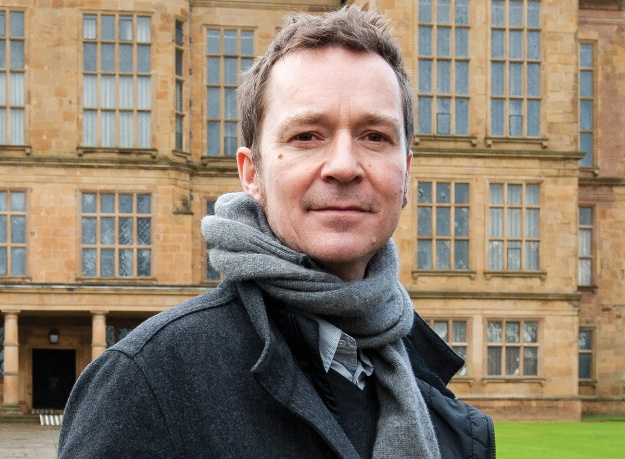 Source: Ed Tyler
What got you started?
As a teenager, feeling the atmosphere of a space and realising that someone's imagination had made that palpable.
Which architect have you learnt the most from?
My journey with Jonathan Sergison has been a lesson in humility and awakening.
Which living architect do you most admire?
The work of Peter Märkli never fails to provoke and inspire.
What "great" architecture leaves you cold?
High-tech architecture masquerading as a functional tradition.
What project do you most regret losing?
The Cultural History Museum in Rønne, Denmark.
Which house would you most like to live in?
I would be more than happy to live in my house in Cadaqués, Spain, and become a fisherman.
What is your favourite city?
London, a great city that is a relief to leave but essential to return to.
You can work in whichever city you want at any point in history - where and when?
Milan in the 1950s and 60s, an environment of exuberant inven-tion and sophisticated living.
What would be your dream commission?
A small, private hotel in a location I know and love.
What one piece of legislation would you introduce?
Regional "baumeisters" like we see in Flanders, influencing the commissioning of public projects.
What is your favourite architectural book?
Complexity and Contradiction in Architecture by Robert Venturi.
What are you listening to?
British jazz from the 1960s: Kenny Wheeler, Michael Garrick, Stan Tracey, Mike Westbrook and Amancio D'Silva.
Complete the sentence: At heart I am a frustrated…
Yoga teacher.
Your child tells you they want to be an architect. What do you tell them?
Follow your dreams and work hard, and secretly, I'm thrilled!
Is it getting easier?
Experience brings an increasing ability to stay calm under pressure.
Postscript:
Stephen Bates is a founding director of Sergison Bates Architects. See Culture, page 16, for details of the practice's exhibition at the Central House Gallery.