John Assael: 'Barcelona has got everything'
The Assael co-founder on Victorian London, social housing and the polarisation of the architectural profession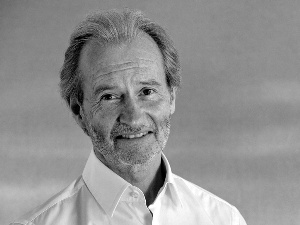 What got you started?
My art master David Upton inspired me to take a risk and study architecture.
Who was your most inspiring tutor?
John Redmill at the AA who challenged my approach to architecture, Peter Damesick at Birkbeck whose forensic approach stopped my woolly thinking and the late Tom Porter at OxfordPoly who was so cool.
Which living architect do you most admire?
Richard Rogers, he is a fantastic role model who produces outstanding architecture, is still actively engaged in making the world a better place and cares for his staff.
What "great" architecture leaves you cold?
Award winning social housing projects with random coloured balconies — architectural bullying of the worst kind.
What is your best project?
Best listed building intervention — Granada Cinema at Clapham Junction, best building — 10 Rochester Row in Victoria and best master-planning scheme — Great West Quarter in Brentford.
Which house would you most like to live in?
Koshino House by Tadao Ando.
What is your favourite city?
Barcelona, it's got everything — modern buildings, historic centre, a fabulous market and a late night culture.
You can work in any city at any point in history — where and when would you choose?
Victorian London between 1850 and 1900 for the fantastic opportunities to design great buildings such as the Royal Albert Hall, the great railway stations as well as great London squares and crescents.
What is the most important relationship of your working life?
Mentoring the part III students — I have 11 and I learn so much from them.
What is your favourite architectural book?
Architecture Depends by Jeremy Till.
Is it getting easier?
The polarisation of the profession between large and small firms worries me, as the survival of new firms will be so problematic. It's never been more difficult to set up and stay in business than now.
John Assael is the managing director and co-founder at Assael