Bjarke Ingels 'Koolhaas is our Le Corbusier'
The founder of Bjarke Ingels Group on cartooning, Copenhagen and not asking a mother to choose between her children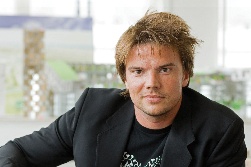 What got you started?
I went to architecture school because I wanted to become a cartoonist. I spent most of my childhood drawing people, vehicles and explosions but not focusing so much on the backgrounds. So, for lack of a better plan, I could get better at drawing backgrounds
Which living architect do you most admire?
Rem Koolhaas. He is definitely the Le Corbusier of our times.
What great architecture leaves you cold?
Any style can be completely rewarding and completely disappointing. If there is nothing at heart it doesn't matter how beautiful or well done it is, it still leaves me cold.
What is your best project?
You should never ask a mother to choose between her children.
What part of the design process do you most enjoy?
I really love the early stages where you identify the key criteria. But recently we've done a lot of work where we get to build, and materialising the big ideas down to the minute details is incredibly rewarding.
Which house would you most like to live in?
I would love to live in the villain's lair in The Incredibles with the lava curtain.
What is your Achilles' heel?
Probably the fact that I don't know what my Achilles' heel is makes it my Achilles' heel.
What's your favourite city?
The combination of Copenhagen and New York would be the perfect city.
You can work in any city at any point in history — where and when would you choose?
I think now is always the most interesting and excited moment.
What would be your dream commission?
I'm very greedy when it comes to different kinds of programmes, I think we're getting closer and closer to completing a certain checklist. The trick is in each case to get the maximum of impact with the minimum of means so therefore even the most quotidian challenge has the prospect of becoming signficant architecture.
What's your favourite novel?
I'm a great fan of science fiction. I love William Gibson, Iain M Banks, Philip K Dick. Currently I'm reading Game of Thrones.
Postscript:
?Bjarke Ingels, founder of BIG, exhibited as part of the Danish pavilion, Possible Greenland, at the 2012 Venice Biennale.