Alex Ely: 'We've just won my dream project'
The Mae partner on London, local authorities and lifetime neighbourhoods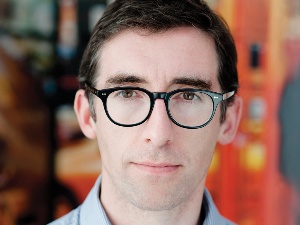 What project do you most regret losing?
Chobham Manor, the first legacy development in the Olympic Park, would have given us the opportunity to really think about what a place wants to be today.
What is your favourite city?
London: steeped in history and culture, but constantly evolving. As Samuel Johnson said: "When a man is tired of London, he is tired of life; for there is in London all that life can afford."
Which house would you most like to live in?
Once tired of life I would retreat to Casa Malaparte on the isle of Capri. Standing on the roof terrace is like being between heaven and earth. I understand why centuries earlier the Emperor Tiberius went to this part of the world to commune with the gods.
Who is your favourite client?
I am particularly enjoying working with our local authority clients. Just as Sydney Cook did in the 1960s, they have an ambition and commitment to commission good design and a willingness to work with young practices.
What would be your dream commission?
For now it would have to be one we have just won: to design a lifetime neighbourhood in two buildings that will contain antenatal care facilities, a nursery, community facilities, family housing and housing for elderly people.
What one piece of legislation would you introduce?
An integrated planning and building control licence would help mitigate the fragmented and flawed process of design and build that prioritises cost and time over quality and value.
What is your favourite architectural book?
The one we are currently writing and aiming to publish late in 2013. It will chart Mae's views, intentions and motives.
What is your favourite novel?
Fitzroy MacLean's Eastern Approaches, an autobiographical tale of remote travel, the sybaritic delights of diplomatic life, violence and adventure.
What are you listening to?
My friend Charlotte Hatherley's Sylver Tongue: sci-fi-laden pop that's theatrical and hypnotic.
Is it getting easier?
It's getting more rewarding.
Alex Ely is a partner at Mae Architects