We reveal the top buildings, books, exhibitions and events due to feature in BD over the next year
It should not come as a surprise that there will be fewer major buildings completing this year than at any time in the last decade. The impact of the recession and fears that the economy will take longer to recover than expected have taken their toll.
Certainly, few of the big British names are due to complete projects in their own country over the next 12 months. Among the ranks of recent Stirling Prize winners, Rogers Stirk Harbour, Foster and Chipperfield have no British buildings slated to open in 2013.
Zaha Hadid and Stanton Williams have a somewhat busier year ahead, but the projects they are set to complete are modest: the Sackler Serpentine Gallery in London and the Middle East Centre at St Antony's College, Oxford, in Hadid's case; and the Britten Pears Archive at Aldeburgh and the new square at London's King's Cross station for Stanton Williams.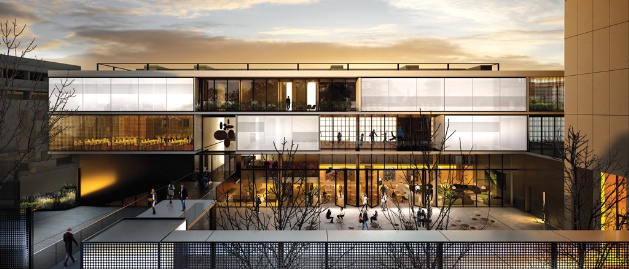 More substantial offerings come from Caruso St John, in the form of the first phase of its £45 million remodelling of Tate Britain, which is set to open to the public in the autumn, and Lifschutz Davidson Sandilands, whose Jewish Community Centre in Swiss Cottage also opens after the summer.
The last commissions of Labour's now-axed secondary school building programme should also bear fruit. Walters & Cohen's South Camden Community School in Somers Town will open in phases over 2013, while Penoyre & Prasad's UCL Academy, also in Camden, is just on the point of handover.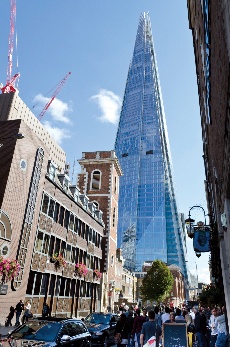 The year ahead may be a quiet one for home talent, but 2013 does, however, promise to see the completion of a clutch of major British buildings by foreign names. Its external appearance has been fixed for months but Renzo Piano's Shard finally opens its doors on February 1 ensuring a place on next year's Stirling Prize shortlist.
Meanwhile, on the other side of the Thames, Rafael Viñoly's less-admired Walkie-Talkie continues to take form — it won't complete before 2014 — while the summer will bring the completion of his Mathematical Institute in Oxford, the first building to be realised as part of the Radcliffe Observatory Quarter, for which Viñoly is masterplanner.
However, it is in September that the two most hotly anticipated projects of the year are set to open, both of which represent their architects' debut British buildings.
Of the two, Delft-based Mecanoo's £188 million replacement to John Madin's 1974 Birmingham Central Library is the more worrying. Its gaudy external appearance has not won many fans. Will its Piranesian interior prove more convincing?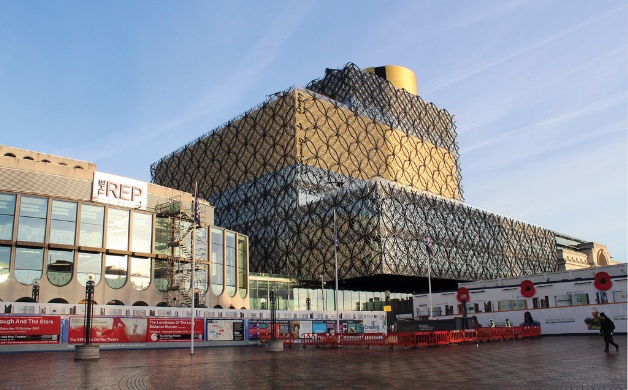 A safer bet is Steven Holl's extension to Glasgow School of Art. The product of a hotly contested competition, it is the work of the best American architect of his generation and enjoys a dream brief and site.
Building directly opposite Mackintosh's great masterpiece must represent a daunting proposition, but Holl may yet prove that he can hold his own.


Books
James Stirling: Revisionary Modernist
Amanda Reeser Lawrence,
Yale University Press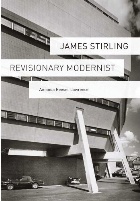 Focusing on six of Stirling's projects from the early 1950s to the late 1970s, this book offers a detailed analysis of his buildings and drawings while also mapping his relationship to modernism.
Building Seagram
Phyllis Lambert,
Yale University Press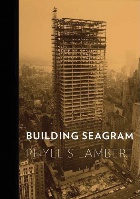 This history of Mies van der Rohe's New York master-piece makes use of numerous unpublished archives from the Canadian Centre for Architecture in Montreal, where the author is founding director.
Adolf Loos: The Art of Architecture
Joseph Masheck, IB Tauris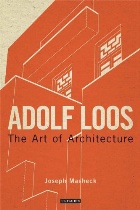 The author readdresses Loos's archi-tecture with particular reference to his essay Ornament and Crime. Masheck argues that Loos's architecture repre-sented a commitment to tradition and utility and not, as most architectural historians have argued, a denial of the elaborate style of the Vienna Secession.
Buildings and their Territories:
Tony Fretton
Tony Fretton, Birkhauser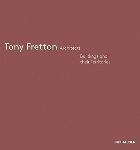 This comprehensive overview of Fretton's work presents projects ranging from early collaborations with Peter St John and Mark Pimlott, such as the flat for Mute Records' Daniel Miller, all the way through to current work, such as the new town hall in Deinze, Belgium.
Kengo Kuma: Complete Works
Kenneth Frampton,
Thames & Hudson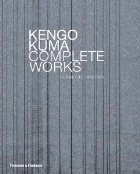 This record of Kuma's built work com-prises 25 projects from his iconic glass house to Yusuhara Wooden Bridge Museum. Projects are organised by the material themes that have come to define the architect's output: water and foliage; wood; bamboo and grass; and stone and ceramics.
Exhibitions
Design Museum Collection: Extraordinary Stories about Ordinary Things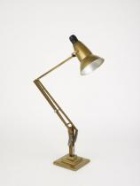 Design Museum, SE1
January 30 to January 4, 2015
The display is drawn from the permanent collection that includes objects both exceptional and everyday. Six design stories are presented: National Identity, Plastics, Modernism, An Archetype — The Anglepoise Lamp, A Designer in the Spotlight and Style Through The Decades.
Louis Kahn: The Power of Architecture

Vitra Design Museum, Basel
February 23 to August 11
If you missed this survey of Kahn's work during the Rotterdam stop of its tour, you can catch it next year in Frank Gehry's building on the Vitra campus. The show presents around 40 buildings and projects in the form of newly constructed and historic models, plans and drawings, photographs and films.
Venice Takeaway: Ideas to Change British Architecture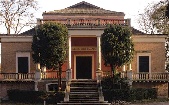 RIBA, London W1B
February 25 to April 27
This is a London airing for the exhibition presented at the British pavilion at this year's Venice Biennale.
The show presents the work of 10 teams that travelled the world to seek inspiration for the future direction of practice in the UK.
Richard Rogers: Ideas in Progress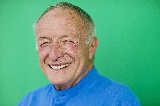 Burlington Gardens at the Royal Academy, London W1J
July 18 to October 13
The show celebrates Richard Rogers' (pictured) 80th birthday, exploring his work in practice from early collaborations with Norman Foster in Team 4 to his current role at Rogers Stirk Harbour. The exhibition also looks beyond his built work to consider his activities outside practice.
Close, Closer

Various locations, Lisbon
September 12 to December 15
The third edition of the Lisbon Architecture Triennale, which will present architecture as a discipline not only defined by buildings, is being curated by the UK's Beatrice Galilee and includes three exhibitions, a programme of conferences and talks, an e-publishing series, a student prize, a Debut Award for young architects and a Lifetime Achievement Award.
Postscript:
Research by Cate St Hill